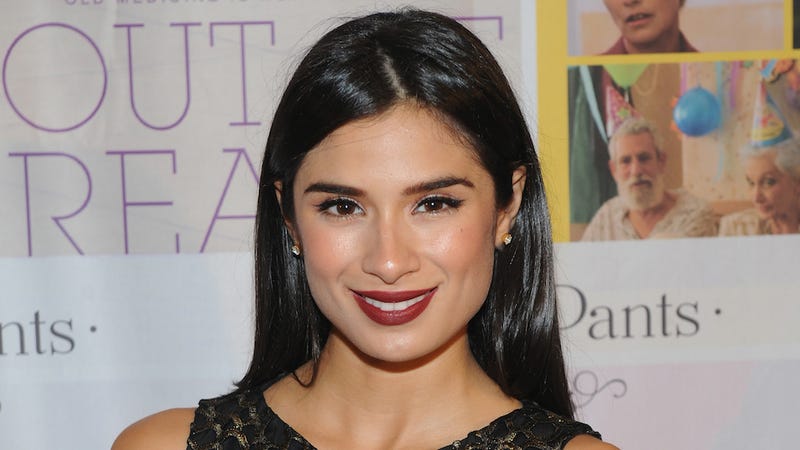 At age 14, Diane Guerrero—who you probably know as Maritza Ramos in Orange is the New Black—came home from school one day to a completely empty house after her Colombian immigrant parents and older brother were taken into custody by immigration officers, set to be deported. In a touching op-ed piece for LA Times, the Colombian-American actress describes her experience growing up and the struggles she faced graduating high school and college, unable to share her accomplishments with the people she loves most.
An excerpt:
I consider myself lucky because things turned out better for me than for most, including some of my own family members. When my brother was deported, his daughter was just a toddler. She still had her mother, but in a single-parent household, she faced a lot of challenges. My niece made the wrong friends and bad choices. Today, she is serving time in jail, living the reality that I act out on screen. I don't believe her life would have turned out this way if her father and my parents had been here to guide and support her.

I realize the issues are complicated. But it's not just in the interest of immigrants to fix the system: It's in the interest of all Americans. Children who grow up separated from their families often end up in foster care, or worse, in the juvenile justice system despite having parents who love them and would like to be able to care for them.
Read the whole thing at LA Times.
Image via Getty.