In a recent interview, Dr. Drew explained his view that he should be able to publicly discuss celebrities' medical conditions, dispensing medical commentary as casually as you might discuss politics or sports. I have never met Drew Pinsky, but since he's clearly a fan of analyzing people he's never met, I'll do the same.
After listening to hundreds of hours of Loveline over 11 years, watching every episode of Celebrity Rehab, reading his horrible, ghostwritten autobiography (and skimming his book on narcissism), I consider myself about as qualified to discuss Dr. Drew's mental state as he is to analyze Lindsay Lohan's troubles. While many believe he's just a money-hungry "love doctor," I believe that at his core he has a real desire to help people and correct the public's misconceptions about health. But how he pursued that passion has turned him into just another Dr. Phil.
Dr. Drew's HLN talk show, the aptly named Dr. Drew Show, premiered on HLN last night. In the opening, he explained this new show would be chock full of "diagnosing at a distance." His overly enthusiastic teleprompter readings nearly made me switch the channel, but I had the somewhat irrational hope that he might be more like the Dr. Drew I originally enjoyed.
I understand at least the argument behind Dr. Drew's claim that he can diagnose from afar. On Loveline, I've heard him guess a caller's entire abuse history after listening to them for under a minute, and he's provided insights into human behavior that I've found interesting and useful. On the radio, Dr. Drew's analysis of strangers never seemed troubling, possibly due to the nature of the medium. Plus, people are actually asking for a five minute therapy session, as opposed to the unsolicited analysis Drew provides on TMZ.
He's often accused of setting out to exploit damaged celebrities for profit on his Rehab shows, but I've always thought that Dr. Drew is at least telling himself that he really is helping people. Whether or not he truly believes that, who knows. But it seems he's rationalized that accepting a hefty sum for airing celebrities' dirty laundry is okay because, at the very least, it brings to light what rehab's really like. (At when people think of rehab, do they picture cameramen scurrying about and rock stars throwing things at each other?)
G/O Media may get a commission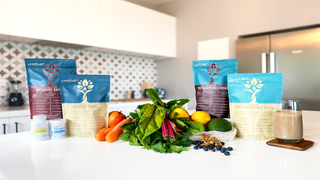 On his new show, Dr. Drew he argued that his mission is to elevate the public discourse by providing insight into "why we do what we do" from a medical standpoint. And, in a few instances, he did: During his interviews with Jordan and Sammy Hagar, he gently pressed them when they tried to gloss over the dark moments in their past. At another point in the show, Drew discussed Charlie Sheen and why the media gives him a pass on his abuse of women.
Nevertheless, Drew might have undercut his mission just a bit with the roundtable discussion Sheen, specifically focusing on his "Violent Torpedo of Truth Tour."
So how'd that go?
The panelists included Loveline cohost Michael Catherwood a.k.a. "Psycho Mike," Dylan Howard, Senior Executive Editor for Radar Online, which isn't exactly known for its thoughtful reporting. Rounding out the group was Showbiz Tonight's Kareen Wynter, who really ratcheted up the sensationalism. Is this really going to show us "why they do what they do"? Of course not. While interviewing Kacey Jordan, the adult film star who partied with Charlie Sheen and attended one of his recent performances, Dr. Drew asked if she was scared when the crowd turned on Charlie. She responded, "I didn't feel endangered by the crowd, because most of the crowd were just leaving." Wynter cut her off, saying in a frenzied tone:
I have to jump in there Casey. I was right there with you girl! I was fearful of my life. It felt like a club and my producer said, "Kareen, I feel like I'm at a really bad club!" People had alcohol. There were women in the balcony area dancing and when people got so angry that they paid their hard earned money to see garbage, it got really crazy in there.
So much for bringing a new voice of reason to our discourse on celebrities.
Earlier: Dr. Drew Defends His Habit Of Diagnosing Stars He Doesn't Treat