On Sunday, the Wall Street Journal published a piece on sexual harassment allegations at Fidelity, a company that is known for having a number of women in powerful leadership positions. Now, Fidelity is struggling to right its ship.
According to WSJ, an employee named C. Robert Chow resigned in early October for "inappropriate sexual comments to colleagues." Another employee named Gavin Baker was fired in September for "sexually harassing a junior female employee." Chow declined to comment, but Baker contests the woman's version of events:
Other junior employees also had complained about Mr. Baker, the Journal reported. A spokesman for Mr. Baker said at the time that he "strenuously" denies any "supposed" allegations of sexual harassment and left the company "amicably."
The problem isn't recent; in 2011, a man named Andrew Sassine, who worked as a portfolio manager, was terminated for bad behavior. It's not explicit that Sassine was guilty of sexual harassment; he is characterized in the article as being a "bully." But it is the power that portfolio managers have over analysts that has allegedly lead to some of these issues.
In 2015, a working group of women employees at Fidelity submitted a report on the culture at the company supported inappropriate or discriminatory gender dynamics to senior staff and Fidelity Chief Executive Abigail Johnson (who is the granddaughter of Fidelity's founder):
Called "Culture Review," the report criticized Fidelity's compensation system, which relies in part on portfolio managers' ratings of their subordinates, and said the environment led to "cultural improprieties" for women, the people who saw the report say. It suggested guidelines, including that portfolio managers should invite all analysts to dinners or other events they host, not just a select few, the people say.
G/O Media may get a commission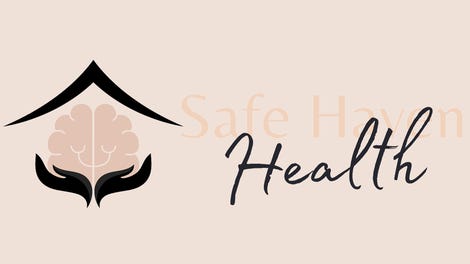 Addiction counseling
Safe Haven Health
A spokesperson for Fidelity told WSJ that they are unaware of the report or any presentations on its findings submitted to senior leaders.
In addition to Johnson, the company has Melissa Reilly in place as Equity Chief Investment Officer, their president of institutional asset management business is Judy Marlinski, and Kathleen Murphy is president of personal investing. Senior leadership positions filled by women on Wall Street are rare, but gender numbers in the stock-picking unit, which includes 60 portfolio managers and about 110 analysts, do not necessarily reflect influence from the top:
Within the unit, 9.5% of equity-fund managers were women in 2016, compared with 13.8% of managers at American Funds and Franklin Templeton, and 11.1% at T. Rowe Price Group , Inc., according to fund-research firm Morningstar Inc. Across all companies, 7.7% of stock fund managers globally are female.
The Washington Post reports that Johnson has responded to the WSJ piece with a company wide video, in which she addressed sexual harassment at the company:
"Today, I'd like to remind everyone that we have no tolerance at our company for any type of harassment," Johnson said. "We simply will not and do not tolerate this type of behavior, from anyone."

The company has a 1-800 hotline for anyone to anonymously report harassment or unethical behavior, and Johnson is bringing in consultants to help review policies and figure out ways to ensure this never happens again.

"This is an extremely important issue for me and the leadership team," she told employees.