As many of you know, Beyoncé, an extremely famous and remarkably talented woman, may one day attend the wedding of Kanye West and Kim Kardashian, an extremely famous woman whose talents are mostly branding, Instagram and peplums. Many (at least 277) Beyonce fans are not pleased about this, so they've taken to Change.org to PETITION BEYONCE to CANCEL HER HYPOTHETICAL SOCIAL ENGAGEMENT.
"We must do all in our power to stop Beyoncé from attending that god forsaken wedding," reads the petition. "Beyoncé should not be forced to go and sit through that torture while surrounded by the Kardashian pigs." This will certainly undo that — because, as we all know, Beyonce lacks all decision-making functions: her entire life is decided by the whims of Jay-Z and the caprice of petition signers on Change.org.
The petition goes on to outline a few excuses Bey can offer as to why she missed the most important event of the century: say Blue Ivy is sick! Say you have work! Say Michelle and Barack called you in for a meeting (ha, nice try; Kim and Kanye are more important than those two, remember?). She could also offer the timeless excuse of "Sorry, over 200 strangers on the Internet petitioned against me attending so I will not be there." [Idolator, image via Instagram]
Unrelated: Beyoncé FaceTimed a fan mid-performance, snatching up a concert-goer's phone and shouting an amicable greeting to her friend — proving once and for all that the best way to get to Beyoncé is by brandishing a cell phone in the front row at one of her shows. [Vibe]
---
G/O Media may get a commission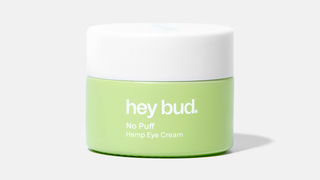 15% off
Hey Bud - No Puff Hemp Eye Cream
BREAKING: Duchess of Cambridge is Normal Woman with Human Features. There's an entire article about how Kate Middleton is "going grey"; according to my empirical observations of the extremely close-up photograph of her that accompanies this piece, there are five (5) grey hairs in her entire head. "Greying hair is not normally directly associated with pregnancy," the article helpfully notes. [Daily Mail]
Kate continues to live on the edge. In addition to not getting her five individual grey hairs covered with dye, she took a bus. Just got on it and sat down. The world watches in rapt horror. [ABC]
---
Selena Gomez continues to not understand what a feminist is. In an interview with Flaunt magazine, the singer said that Lorde's criticism of her for being anti-feminist by singing a song ostensibly about her sexual availability and passiveness is "not feminism." She added, "[Lorde is] not supporting other women." Feminism: the fundamental belief that all women are right, literally all of the time??
On the bright side, it's nice to see two young ladies in a media-manufactured feud about whether or not one of them is capitulating to patriarchy! Kind of? I don't know, guys. [Page Six]
---