A London police officer who on Monday pled guilty to four counts of rape—after pleading guilty to 20 other counts of rape in December—was removed from the force on Tuesday, after first being suspended in October 2021. The now-former cop, David Carrick, is among hundreds expected to be removed from the force amid a review into almost 2,000 cases of alleged sexual and domestic violence involving over 1,000 police officers and other staff in the last decade, the BBC reported. Carrick's case is now part of an inquiry into the 2021 rape and murder of Sarah Everard by police officer Wayne Couzens, British Home Secretary Suella Braverman confirmed. 

Carrick has admitted to the charges of rape against 12 women, as well as 25 other charges related to sexual assault. The Guardian reported that, according to prosecutors, he "exploited his status as a Met officer to put victims at ease then, as they tried to leave him, threatened that their claims against a serving officer would be disbelieved." Authorities said he met some women on dating apps, and would "control what they wore, what they ate, where they slept and he even stopped some of them from speaking to their own children."
Police reportedly received nine complaints and reports about Carrick between 2000 and 2021, including allegations of rape, domestic violence, and sexual harassment. In other words, it took over 20 years for an officer accused by several women to be removed from the police force.
Sir Mark Rowley, commissioner of London's Metropolitan Police Force (known as the Met), conceded that the force "missed opportunities" to dismiss Carrick. "Through a combination of weak policies and weak decisions, over those 20 years we missed opportunities when he joined and subsequently, as behavior came to the fore, we should have removed him from policing," Rowley told the BBC.
Carrick likely would have abused women as an ordinary citizen, but Met authorities themselves confirmed that he'd leveraged his access to and power over women as a member of law enforcement. And his case is clearly not an isolated incident, given how many other officers and Met employees are currently being investigated for charges related to sexual abuse. Carrick now faces the possibility of life in prison, and is to be sentenced on Feb. 6.
G/O Media may get a commission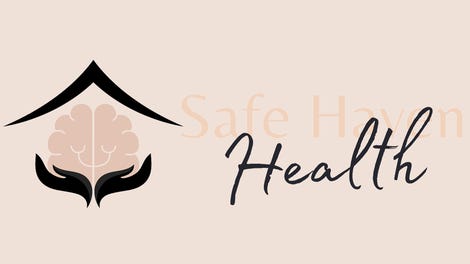 Addiction counseling
Safe Haven Health
In the spring of 2021, London was rocked by the murder and rape of Sarah Everard, who was detained under false pretenses by a police officer. In the wake of Everard's death, women-led vigils to remember Everard and to protest for accountability from law enforcement were met with jarring acts of police brutality. And as women in the U.K. spoke out about gender-based violence and concerns about being out late, police offered the astoundingly out-of-touch and dangerous proposal that police would protect women by sending plainclothes officers to nightclubs.
While Carrick's case exemplifies the problem in the U.K., sexual violence committed by police officers is by no means an isolated problem. In the U.S., research from the 1990s showed that nearly 40% of police officers self-identified as domestic abusers. Sexual abuse ranks as the most second common form of police brutality in this country, according to a 2010 Cato Institute study.

In Oklahoma, Daniel Holtzclaw, a white police officer, was eventually arrested and imprisoned for stalking and sexually assaulting more than a dozen Black women in 2013 and 2014. In the last few years, police officers in Arizona, Georgia, Maryland, Kansas and other states have been exposed and placed on leave or fired for stalking women, while officers in Utah allegedly shared nude photos of a young woman who was killed by her ex-boyfriend—after they had brushed off her reports that her ex had been harassing her.
In nearly all these cases, the perpetrators' status as cops is what gave them access to their victims, and often enough, the impunity to hurt women. Even when rapists and sexual offenders aren't members of law enforcement, they're rarely convicted or imprisoned: Five out of 1,000 rapists will ever be imprisoned. With the odds so low, and police departments' own systemic issues with supporting victims, where can survivors expect help?
Carrick's firing from the Met, along with the potential removal of hundreds of other officers, won't solve the police force's endemic problems with sexual violence. These investigations are urgently necessary and terribly delayed, but also raise more questions about how these men were about to get away with their crimes for so long.