A Dartmouth College student has been identified and is being disciplined by the school for writing an anonymous post on the campus site Bored at Baker that encouraged the rape of a fellow student.
On Thursday, The Dartmouth published a letter from Women's and Gender Studies Professor Giavanna Munafo. Munafo wrote that she had been sent a link to post that went up on Bored at Baker last month on how students could convince one particular "whore" to have sex with them. It identified the "whore" in question as female student in the class of 2017 who lives in the dorm the Choates, though her name and the name of the author of the post have not been revealed by the college:
On Friday morning, Dean of the College Charlotte Johnson sent out an email that said college administrators and police had identified the author of the post and "are taking appropriate actions under the College disciplinary system."
Dear Members of the Dartmouth Community,

The recent Bored at Baker posting targeting a member of our community sharply illustrates the damage that disrespectful, irresponsible, and anonymous comments in online forums can have for the person targeted and for our community as a whole. While we defend the right to freedom of expression and vigorous debate on our campus, anonymous online or other personal, harassing and threatening language is not protected or defensible and has no place in any community-let alone the Dartmouth family we all hold so dear.

Once we were notified that the police had completed their investigation, we
acted swiftly to identify the individual that (anonymously) authored the post. We have identified the individual and are taking appropriate actions under the College disciplinary system. We want to assure you that we are doing all that we can to support those impacted by this and any other posting. If you or someone close to you needs support or a space to talk, I encourage you to reach out to the many resources available including Counseling, the Undergraduate Deans Office, the SAAP coordinators, OPAL, and Safety & Security.

At his Inauguration, President Hanlon challenged us to consider, with every action we take on this campus, whether we are strengthening our community or undermining it. Anonymous post targeting individuals, public harassment, threatening behavior and physical and sexual violence corrode the heart of our community and are unacceptable. At its heart, this is a community that cares for one another. Let's rise to President Hanlon's challenge and reflect our highest values in all that we do.

Sincerely,

Charlotte Johnson
Dean of the College
G/O Media may get a commission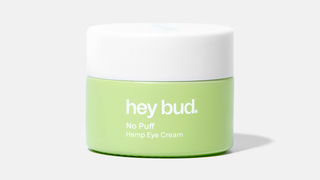 15% off
Hey Bud - No Puff Hemp Eye Cream
The homepage for Bored at Baker site (the contents of which are only accessible to those who have a dartmouth.edu email address) features a message purportedly from the victim of the threat herself. She says that she was actually raped by the anonymous poster, that it dramatically affected her life and that Dartmouth did little to nothing to help her:
In her op-ed letter, Professor Munafo said that the work Dartmouth has done recently to prevent sexual assault "is not enough"
No bystander training program, no committee, no first-responder training or added staff positions will stop rape or transform a culture that accepts and even promotes it.
The Dartmouth also reported that the Panhellenic Council's sorority presidents, who recently took a stand against the state of Greek life at the school, sent an email criticizing the unidentified student who wrote the Bored at Baker post. The school is still being investigated by the Department of Education's Office for Civil Rights for Title IX violations.
In an uncanny coincidence, Dean Johnson announced Friday that Dartmouth will open a center for preventing sexual assault and violence on July 1. According to the Dartmouth Office of Public Affairs, the center director Amanda Childress cited the Obama administration's recent commitment to fighting sexual assault on campuses and said the center's creation "reflects Dartmouth's commitment to confront the national scourge of sexual violence on college campuses and highlights the College's role as a leader in developing culture-changing strategies."
Image via Kent Quirk/Flickr