The first female district attorney of Dallas, Texas has resigned, after two years in office that were plagued with controversy over her mental health struggles and what her critics called "erratic" behavior. Susan Hawk sought treatment and was hospitalized for long periods on three different occasions for depression; she also acknowledged that while she was campaigning for office, she'd secretly gone to rehab for prescription drug abuse.
Hawk wrote a letter Tuesday to Governor Greg Abbott announcing her decision, the Dallas Morning News reports. In 2015, the DMN reported that Hawk had gone to rehab during her 2013 campaign bid, an absence which she'd claimed was necessary for back surgery. In fact, she was addicted to prescription drugs prescribed for back pain, the DMN's sources told them, as well as a drug to treat attention deficit disorder.
The DA's next two years in office were marked by those three hospitalizations for what she characterized as a mood disorder. The third stint came just 10 days after she returned from the second one; at the time, she released a statement to the News saying she was acknowledging the issue "aggressively and openly," both to provide transparency and to "encourage others living with similar struggles to be proactive in treatment and not live in shame."
In January of this year, two former aides to Hawk filed affidavits in a lawsuit that sought to have her removed from office. The aides, Bill Wirskye and Jennifer Balido, said they'd been fired shortly into Hawk's tenure. Wirskye wrote in his affidavit that Hawk's behavior was "erratic" and that she accused him of tapping her phone and breaking into her house. Balido said that Hawk also accused the two of plotting against her. From the Dallas Observer, a portion of Wirskye's affidavit:
"Soon after taking office in January, Ms. Hawk began to exhibit signs of paranoia focused on her computer and on her phone. She told me that someone had 'hacked' her email and that someone was 'in her phone.' She was never able to rationally explain who was doing this to her, or why. Both DA employees and Dallas County's IT personnel were summoned numerous times by her to fix these issues. Several new computers and phones were provided to her. I was told by these IT experts that there was nothing wrong with Ms. Hawk's computers and phones."
G/O Media may get a commission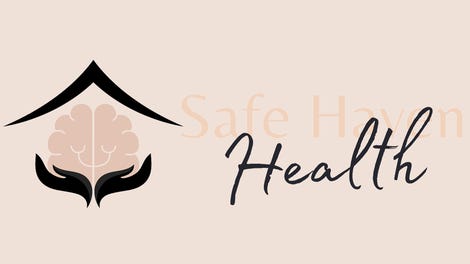 Addiction counseling
Safe Haven Health
(Full disclosure: I previously worked at the Dallas Observer and covered the DA's office occasionally during the tenure of the previous DA, Craig Watkins.)
Hawk's critics urged her to step down before August 22, in order to leave time for a district attorney's race to be placed on the November ballot. Instead, Governor Abbott, who, like Hawk, is a Republican, will appoint her replacement.
Hawk won office by defeating Craig Watkins, an incumbent who was Dallas' first black district attorney. Watkins had his own set of issues: he briefly lost a Porsche belonging to the DA's office. The Morning News also learned that he'd used to county money to secretly settle a suit when he rear-ended someone in his own car. And the district attorney's office is reportedly being investigated by federal authorities in a bribery probe for a case that occurred during Watkins' tenure, when one of the office's investigators took a bribe from a sex offender who was being charged with failure to register.
In her letter to Abbott, Hawk said the decision to resign was difficult, but that her health had to take priority:
"I've dedicated my life to serving our criminal justice system. I believe our office is making a difference and I want to continue that good work. But last fall upon returning from treatment, I made a commitment to step away from the office if I felt I could no longer do my job. Unfortunately, I've reached that point and my health needs my full attention in the coming months."