Sources informed TMZ on Tuesday that Sarah Palin's 27-year-old daughter Bristol Palin and her 29-year-old husband Dakota Meyer have separated.

The couple wed in 2016 and share two daughters. TMZ reported that the two are living in different domiciles but have not filed divorce papers. However People reported on Tuesday that Meyer has filed for divorce.
Palin and Meyer have unfollowed each other on Instagram.
---
There's a sizable stable of male actors who are mainly known as the fictional boyfriends of Sex and the City's leading ladies, and one of them just picked a side in the growing public spat between Kim Cattrall and Sarah Jessica Parker.
Dean Winters (who, to be fair, is also pretty well-known for playing "beeper king" Dennis Duffy on 30 Rock) appeared on SATC briefly in 1999 as the fuck buddy of Carrie Bradshaw (Parker). And he had this to say to Us Weekly about events occurring in reality (or at least being played out in the media) nearly twenty years later:
"I mean, [I'm] always Team Sarah. I've known Sarah for 25 years. Look whatever's going on, I don't give a fuck. I mean, I just like Sarah. Kim's nice too, but Sarah and I have a lot of history. I try to stay out of that bullshit, you know what I mean? Whatever's happening I just hope it works out for everyone."
G/O Media may get a commission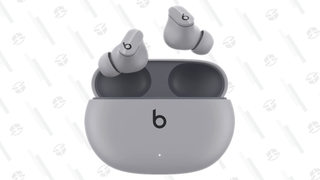 Like, how is this dude still in character?
---