Dakota Johnson, unhappy star of Fifty Shades of Grey was likely relieved when the media stopped asking her about co-star Jamie Dornan and asked her about her famous parents instead. The offspring of '80s power couple Melanie Griffith and Don Johnson told USA Today:
I'm starting to think that maybe they can. And if they get uncomfortable, they can leave. I would love for them to see what I've been working on so quietly.
She was also - inevitably - asked about the super-steamy, super-sexy, super-Grey sex scenes:
Sometimes I feel very nervous about it. I don't feel ashamed of my body. I think more women should be less ashamed of their bodies. It's an empowering thing. Obviously it's a scary thing that a lot of people in the world will see me completely naked. But it's not me. It's not like they're watching me in my room.

Meanwhile, director Sam Taylor-Johnson has to keep reminding people that Fifty Shades isn't Twilight and that Dornan and Johnson aren't Kristin Stewart and Robert Pattinson. Because, contrary to what hardcore Fifty Shades fans think, Dornan and Johnson aren't actually Christian Grey and Anastasia Steele. Also, they hate each other.
G/O Media may get a commission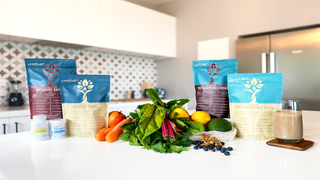 Let's give the last word to on Fifty Shades to Vanessa Bayer: