Melinda Coleman, the mother of Daisy Coleman, one of the young women involved in the Maryville rape case, has confirmed to multiple news sources that her daughter was hospitalized after a suicide attempt on Sunday night.
Both Fox 4 in Kansas City and the Daily Mail spoke with Melinda, who also took to her Facebook page to share the news in a series of emotional interactions with her followers and friends. Melinda says she allowed Daisy to briefly attend a party over the weekend, only to have her daughter come home to verbal abuse on Facebook from two girls she thought were her friends fighting with her about her attendance there. Daisy then had to have her stomach pumped after taking too much of an unidentified drug. She's at a children's psychiatric hospital in Kansas City in a stable condition, though Melinda is worried about the long-term effects of the suicide attempt, Daisy's third. "Don't give up they say. You're so strong they say. But none of you even know me," Daisy tweeted early in the morning Monday.
Melinda also took to Facebook to battle with at least one of Daisy's apparent online bullies, calling out a young woman who was subsequently part of a group of people commenting about Daisy. On Monday, the woman said she was critical of Daisy because she was "tired of hearing bout it!!":
That's why I blew up yesterday No one has ever got this much attention for being raped. Not just that I'm smart enough not to put myself in those situations
G/O Media may get a commission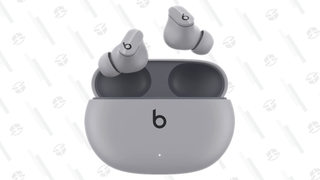 She also added that she wasn't the only one commenting on this particular thread, wrote "Daisy called me more names then I ever called her!!" and implied that she too had been sexually assaulted before:
I didn't put the blame on her! I said I, MYSELF don't put MYSELF in those situations! The thing is I've been through just as much as that girl that y'all don't know about!! You know what I did?? Got help! Something she needs to try! You know what else helps is not letting people get to you let it go in one ear and out the other. When All my problems were going on I tried to kill myself multiple and None of you were in the argument yesterday so you don't have any idea what happened that girl manipulated me more than I did her
This is but one small example of the type of conversations those close to this case or in this community are having. And online harassment isn't the only thing Coleman and her friend Paige Parkhurst have been grappling with, though it's certainly the bulk of it and sounds relentless. Last week, Parkhurst reported that someone had broken in her family car and left several dead rabbits for them to find.
Melinda is particularly upset because she feels as though their families have been abandoned, writing on Monday:
Where is anonymous now? My daughter has been terrorized to the point she tried to kill herself last night. She may never be ok. Where are you and your super hacking skills and internet help now.......we really need them
While special prosecutor Jean Peters Baker is still apparently exploring the case, Justice for Daisy Coleman claims that it is being "sat on...until the statue of limitations is up," though as of last week, Daisy said she had faith in Baker. "Jean is doing her very best," she wrote. "I'm not going to say exactly what is to happen but I'm very grateful to have a prosecutor that actually thinks of my welfare and is willing to get the best outcome possible."
In early December, the Kansas City Star published alleging that the boy who raped Paige spent only two weeks in the juvenile justice system and six and a half months in treatment at home. "I'm not sure that that amount of treatment — or whatever he had — is sufficient," her mother told the Star.
Melinda told the Daily Mail that things were better when she and Daisy were out in the press doing interviews because "she felt like people were supporting her and honestly being in bigger cities where people were more open-minded it was helping her a lot."
"When we got back here where we had to be quiet, it became really, really hard," she added. "For both of us."
Images via Daisy Coleman/Facebook