Doctors from local hospitals in Kingston, Jamaica, report that they've been seeing a record number of broken dicks in the past few months. They attribute this to the increased popularity of "daggering."
Ana Gasteyer Satirizes the Girl Boss in 'American Auto'
Daggering, or "daggeration", is slang for very, very rough sex. Doctors from Kingston say that they have been seeing patients with fractured penises as frequently as every other week. They believe that the sharp rise in injuries is a result of new "obsession" with daggering. A surgeon from Kingston Public Hospital explained the most common cause: "during very rigorous intercourse, the penis slips out and in an attempt to ram it back in, the man hits the woman's pubic bone and pops the penis." Ouch.
In a story published last September, Dr Alverston Bailey advised men to seek medical help if they suspect their penises have been broken. Signs of a fractured penis include a loud popping noise, followed by excruciating pain, swelling, and sometimes blood.
As much as this sounds like it really sucks for men, Mar from Mongoose Chronicles raises an interesting question: how much does this "rough sex" hurt the women involved? In efforts to explain the phenomenon, Mer turns to popular music:
For years, Caribbean music has reflected men's apparent belief that sexual prowess and - by their extension, masculinity - was defined by a violent approach to heterosexual sex. This has in some instances been encouraged by women DJs who competed with their male counterparts not on the basis of musical talent, of 'killing a sound' as the men have done, but by highlighting their own sexual freedom and bravado: their capacity to - in sexual and other implied terms - take whatever the men could dish out. So that while we've had songs like Cabin Stabbin from Super Cat et al, we've also had Stab Up Mi Meat from Lady Saw. Now arguably, the thrusting act that might be a part of sexual intercourse could be described as stabbing, if one were given to violent metaphors, which - given the prevalence of actual, criminal, sexual violence perpetrated both within and outside of relationships - I for one am not. But it seems like we're consumed with encouraging as much violence in sex as possible. 'Stabbing' has become too tame; now we have to call it 'daggering'.
G/O Media may get a commission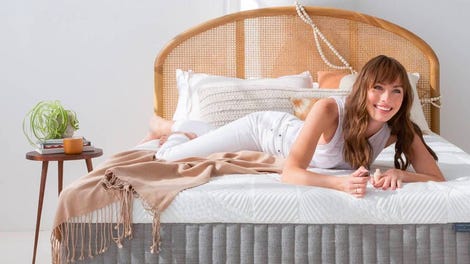 Sleep Sale
Sleep Sale - Brentwood Home
The clip shown above is a music video for "Daggering" by Mr. Vegas, who helped make this particular form of sex (and dancing) famous. The concern over daggering has lead the Jamaican Broadcasting Commission to ban music about daggering or other sexual acts.
Penises Breaking During 'Rough Sex' [Nation News]
If It Breaks Your Penis, It Might Not Be A Good Idea [Mongoose Chronicles]