Today the New York Times reported that the Food and Drug Administration has disbanded its Food Advisory Committee, "which provided guidance on food safety." Today the New York Times also reported that pre-cut melons were the culprit in at least 60 cases of salmonella from last month's outbreak.

The first point about the FDA is actually a factoid in a larger story about how Trump will have no science advisor when meeting with Kim Jong-un to discuss nuclear weapons on Tuesday, which shouldn't be surprising given that reportedly there is no chief scientist at the the State Department, let alone the Department of Agriculture. Secretary of Agriculture Sonny Perdue's agenda, Bloomberg has reported, includes reversing animal welfare protections and tipping the scales of power in favor of food production and trade rather than food safety–like preventing salmonella outbreaks. The Times writes:
At the Department of Agriculture, the agency is redefining part of its core mission, the scientific monitoring of food safety, to emphasize promoting exports of American farm products. Last year, the agency's secretary, Sonny Perdue, created a new under secretary of trade to push exports worldwide. He also moved an office devoted to international food-safety issues from the agency's Food Safety and Inspection Service to its new Trade and Foreign Agricultural Affairs office.

Putting the management of food safety under the aegis of trade, rather than science, "undermines the whole history that the U.S. has for science-based standards for food," said Catherine E. Woteki, a former chief scientist at the agency from 2010 to 2017.
Ah, more distant but also very real fears to process in the gruesome terror mill that is now your psyche.
I guess there's nothing left to do but buy a whole presumably salmonella-free melon and cut it myself, which makes me feel marginally better!!!!!
G/O Media may get a commission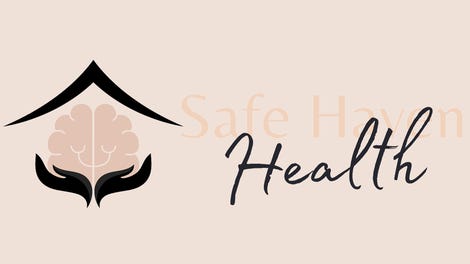 Addiction counseling
Safe Haven Health
The CDC reports that the salmonella cases have been linked to watermelon, honeydew melon, and cantaloupe distributed in plastic containers to Costco, Jay C, Kroger, Payless, Owen's, Sprouts, Trader Joe's, Walgreens, Walmart, and Whole Foods/Amazon in eight states. So if you live in Georgia, Illinois, Indiana, Kentucky, Michigan, Missouri, North Carolina, or Ohio, destroy the melon! Or buy one whole and cut it and monitor your bowel movements, and now you are the master of your existence. Or maybe just breathe fresh, decorative life into honeydew, the packing peanut of fruit salad.