Today Cupcakes and Cashmere blogger Emily Schuman launched her new clothing line, which bears the same name as her website, on both Nordstrom.com and Shopbop. Merchandise is selling swiftly, so if you wear a size eight or smaller, make haste!
According to Racked, 24 pieces are available on Shopbop, and one romper has already sold out. Most items cost in the ballpark of $100, excluding a $205 pair of leather shorts.
Schuman's inaugural line is classically cute, and so far responses to it have been largely positive. But with tops running from extra-small to large and bottoms from sizes zero to eight, the brand has so far alienated a considerable swath of the population.
Some of her blog commenters have already pointed out—gracefully—that these sizing options are exclusionary.
G/O Media may get a commission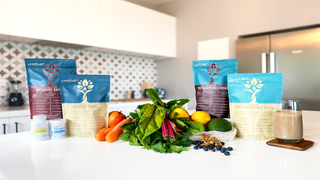 In response to comments, Schuman mentioned that "this topic and request came up when we showed the preview and we're discussing the option of including additional sizing for future collections."
It's not especially surprising that Schuman's statement would be so non-committal when her line has been available for barely 24 hours. All the same, restricting clientele to only the most conventional body types is deplorable and should be remedied posthaste.
---
Contact the author at rachel.vorona.cote@jezebel.com.
Video via YouTube. Embedded Screengrab via Cupcakes and Cashmere.