This is a real sentence: A man was Ubering a Cumberbatch when they came across a Deliveroo being mugged on his pedal cycle on Marylebone Road, and Benedict hopped out and saved the lad.

Long Live England!
Basically, that: London Uber driver Manuel Dias told The Sun that he was taking England's #2 cultural export Benedict Cumberbatch and his wife Sophie Hunter to a club, when they came across a Deliveroo [takeaways [food delivery] service] cyclist being attacked by four muggers. Dias didn't realize who his passenger was until Benedict Cumberbatch lept out of the vehicle, and together they fought off the gang:
"I went to turn down into Marylebone High Street and we saw four guys were pushing around a Deliveroo cyclist. My passenger [BENEDICT CUMBERBATCH] jumped out, ran over and pulled the men away. They turned towards him and things looked like they were getting worse, so I joined in. He stood there instructing them in the street, shouting, 'Leave him alone.'"


"Then it all got a bit surreal. Here was Sherlock Holmes fighting off four attackers just round the corner from Baker Street. I had hold of one lad and Benedict another. He seemed to know exactly what he was doing. He was very brave. He did most of it, to be honest. They tried to hit him, but he defended himself and pushed them away. He wasn't injured. Then I think they also recognized it was Benedict and ran away."
They recognized it was Benedict Cumberbatch and ran away.
Benedict. Cumberbatch.
Sherlock Holmes.
Alan Turing.

The terror of London.
That is one unlikely-sounding story, but the New York Times has a roughly-matching police record from November (sans Cumberbatch):
The victim, aged in his 20s, was making a delivery on a pedal cycle traveling in the direction of Marylebone Road when he was approached by a group of males. One of the males attempted to grab the victim's cycle. The victim dismounted and removed his helmet. He was then punched in the face, struck on the head and hit with his helmet.
G/O Media may get a commission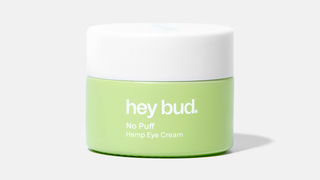 15% off
Hey Bud - No Puff Hemp Eye Cream
According to The Sun, Cumberbatch said, "I did it out of, well, I had to, you know."
Not lost on the world is that they were driving near Baker Street, the home of Sherlock Holmes, whom Benedict plays on the telly, which is British for "TV." Til yesterday, Benedict Cumberbatch was a Latinate-derived term for "Blessed Hobblin of Cumberbuns." Now it is international slang for "HERO."