San Francisco's city government recently enacted a rule designed to combat so-called "crisis pregnancy centers" that are actually pro-life organizations in disguise. Under the new ordinance, the centers will be fined $500 each time they provide false or misleading information to patients. But some pro-life activists say that they're guaranteed the right to lie to their patients— by the constitution, consarn it.
The Huffington Post reports that the city ordinance was designed to address the fact that two crisis pregnancy centers led patients to believe that they offered abortion services, when in fact they basically exist to convince women to carry their pregnancies to term. One group, called First Resort, purchased Google ad space so that their clinic would appear first in search results for "San Francisco abortion," even though they don't provide abortion services.
The crisis pregnancy centers say that this law is unfair and a violation of their free speech rights.
(The ordinance) was crafted to target one or two specific organizations and carefully shelter from its scope all groups whose viewpoints the City agrees with. The ordinance is explicitly viewpoint-based repression of free speech on a subject that is at the heart of First Amendment protections. Thus, we believe the ordinance is a blatant violation of the First Amendment to the Constitution of the United States of America. We regret we were not treated fairly in City Hall, and now seek remedy in the courts.
It seems that if San Francisco's crisis pregnancy centers didn't have an agenda and weren't actually pro-life organizations disguised as medical centers, then they wouldn't need to challenge this law because they wouldn't be doing anything wrong. Right?
The politicians behind the ordinance seem confident that the law will stand up to muster in federal court, as it was drafted specifically to prevent the distribution of medical misinformation regarding what pregnancy services are offered, not specifically silence anyone. Crisis pregnancy centers can go right on having crises and encouraging pregnancy, but they can no longer lie to vulnerable women. A group who truly believes that its stance is correct should promote education, not ignorance.
G/O Media may get a commission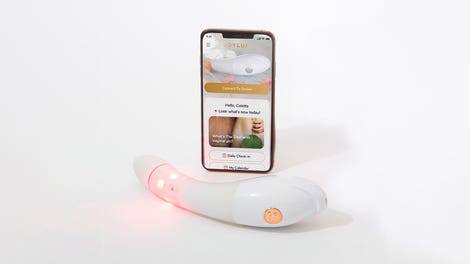 $50 Off
Joylux vFit Gold Device
Crisis Pregnancy Center Sues San Francisco Over Controversial New Law [HuffPo]
Image via StokLite/Shutterstock