Miley Cyrus and husband Liam Hemsworth are expecting their first child, the Daily Mail reports.
An insider told Australian tabloid OK! Australia that the couple are "over the moon" about their baby, which is reportedly a girl:
"Miley's over the moon because she's carrying Liam's baby... It's a girl, which is what [they] hoped for. He called his brothers and parents. [Miley] got him to Skype call her family, too. Her mum was crying."
The super-secret source added that Miley and Liam will raise the child in Australia and are currently looking for a spot in Hemsworth's hometown of Byron Bay, near brother Chris Hemsworth and his wife Elsa Pataky:
"Byron Bay feels like a second home to her... Miley wants to buy a house next to Chris and Elsa's, so they can all spend more time together and the cousins can grow up together."
G/O Media may get a commission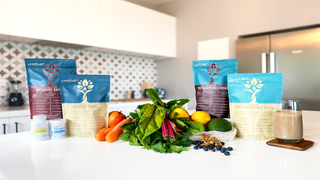 Here's a recent picture of Miley.
The pair wed December 23, 2018. Congrats to them, I hope they don't name this poor child "Malibu."
Update: In a tweet, Cyrus says that she and Hemsworth are not expecting.