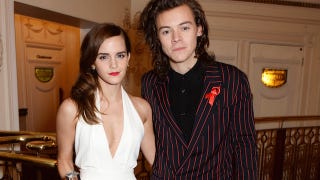 At last night's British Fashion Awards, One Direction's Harry Styles presented Emma Watson with the British Style Award, causing both Watson and—more so—the entire teen internet to lose their fucking minds.
"Harry Styles just said the words, 'He for She,' so that's really cool," a mildly flustered Watson said, accepting the award. Little did she know that all across the world, youths were taking to Twitter with the energy of a Jane Austen mother, desperate to make a match.
Harry and Smma would be great together.
[E!]
---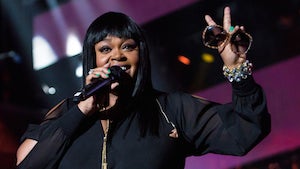 Jill Scott defended Bill Cosby against rape allegations, tweeting, "I've learned not to believe too much without proof. Especially about someone whose done so much for our greater good" and "if 20 people say something about you, it's true?" If 20 people accuse you of raping them, I'm guessing there probably is a little truth to that. [Bossip]
---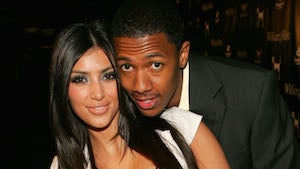 This week in "Sure You Did, Nick Cannon," Nick Cannon claims to have had sex with all of the older Kardashian sisters. "I always get in trouble with this, but I always tell the truth," he told a radio host when asked if he'd ever been in a K-hole. "The ones that are of age." Sure, Nick Cannon. Suuuuuuure. [THG]
---
Photos via Getty.