Wow. Mixed feelings about the news that Melissa Rosenberg has become the highest-grossing female screenwriter in Hollywood. The Twilight franchise — for which she's penned the scripts — has earned more than $2.56 billion in worldwide revenue.
According to The Hollywood Reporter:
In the last two weeks, the total grosses for movies Rosenberg has written surpassed those of Linda Woolverton, whose 20-year career had its biggest hit in 2010 with the Tim Burton-directed Alice in Wonderland adaptation. That Disney release cleared the billion-dollar mark ($1.024 billion) and stands as the ninth-highest-grossing movie of all time. The Lion King, which Woolverton also co-wrote, is now 14th on that list thanks to a recent 3D re-release, with $945.6 million in worldwide revenue. Combined with her other produced work, those movies contribute the lion's share of Woolverton's $2.39 billion total.
Since Beauty And The Beast is being re-released in January, things could change, but still. Let's face it. The Twilight flicks have been called many things, but "well-written" isn't one of them. It's not Rosenberg's fault; she's done well with what she had to work with: Flat, passive characters, a complete and utter lack of suspense or thrill, weird dialogue and werewolf chitchat.
Anyway, as Melissa Silverstein points out on Women And Hollywood, if you add together what Rosenberg and Woolverton's films have made, the total is still a lot less than $6.8 billion, which is how much the films of the highest grossing male screenwriter, Steve Kloves, have earned. And he's a credited co-writer of the Spider-Man reboot that comes out next year, so his total will grow. Plus, we don't know anything about Rosenberg's cut — if any — of the profits from the flicks. But, you know, congrats.
G/O Media may get a commission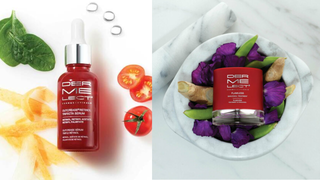 Save $19
Retinol Renewal Kit
'Twilight's' Melissa Rosenberg Becomes Highest-Grossing Female Screenwriter [The Hollywood Reporter]
[Women In Hollywood]