Merry Christmas! Happy Holidays! 'Tis the season to be jolly! And to post ads on Craigslist complaining about the crap your ex left behind when they dumped you.
Are you in the market for "stupid Christmas shit?" Do you have a need to fill your home with pointless Christmas-themed dishes and mugs that can literally only be used for one part of the year? Unless you want to look like a total asshole and bust them out for a Fourth of July party—hey, I'm not judging you and your shitty use of non-seasonal decorative plates.
A man on Craigslist is desperate to dump the "stupid Christmas shit" his ex-wife left behind and wants you to have it all—TOTALLY FREE! He might be a trailblazer in the world of "stupid Christmas shit" marketing. I don't know. Only time will tell.
As HuffPo points out, the ad itself (which recently made Craiglist's "best of" section) is a little old, but we thought it would be just thing to help you continue in your brave struggle in the War on Christmas. Read it and feel the warming glow of the festive holiday season embracing you like a warm cup of cider or a kiss from a reindeer:
Here we have some stupid christmas shit.
They're pretty ugly but my ex-wife really liked them. So much so that, just like me, she left them behind.
G/O Media may get a commission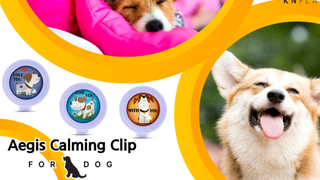 20% off
Aegis Calming Clip for Dogs
That's fucking sad, man. This really does not help set the mood for a festive and fun Christmas.
Her loss your gain!

Four mugs for hot coco when you and the important people in your life are gathered around the Firelog channel in your ugly sweaters complaining about the mild Vancouver winters.
PERFECT CONVERSATION STARTER: "Mary, these plates are simply lovely. How did you ever get your hands on them?"
Three plates so that while you all are enjoying your coco, three of you can also enjoy cookies while making sure the second born still knows he was never wanted.
"Your father and I never wanted you, Jimmy. Hand me your Christmas plate so I can give you another piece of pie."
Need to go asap, otherwise they get used for target practice with my buddy's glock.
Farewell, stupid Christmas shit. It's been real.
Image of stupid Christmas shit via Craigslist.