Hole frontwoman Courtney Love has toyed with us before. In 2014 she publicly stated that she, Melissa Auf Der Maur, Patty Schemel, and Eric Erlandson—the band's mid-90s lineup—had regathered and was producing new material. Then, that summer, she disavowed any possibility of an official reunion. Now, in the year of our Lord 2016, she has piqued our curiosity anew with a sly Instagram post.
In the photo, Love cozies up to former bandmates Schemel and Auf Der Maur and offers the teasing caption, "With the girls, serving up a Hole lot of something. Maybe."
Ugh, Courtney. You're not playing fair!
But as the A.V. Club warns, bassist Auf Der Maur has recently expressed reticence regarding a Hole reunion. "When I imagine us playing outdoor daytime stages to, like, beer-soaked 20-year-olds who don't even know Hole or listen to records, that doesn't sound healing or celebratory," she told BlastEcho in an April 2016 interview. And hey, fair enough.
G/O Media may get a commission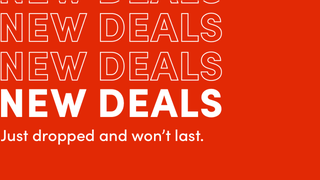 Up to 70% off
Wayfair - Cyber Week Deals
What does compel Auf Der Maur is the possibility of a "retrospective" project, including "demos, outtakes, live recordings, video, and photos" — and she claims that Erlandson digs this idea too. Via BlastEcho:
"Courtney is a once-in-a-lifetime piece of art. She is fuckin' incredible. And, yes, her drama sometimes overshadows the power of the band. The power of the band, the arc of the albums, and her performing abilities, we have it all on tape everywhere. We have proof of it, and I would love to have it in one place. I support that story, and I would be happy to put it in an incredible archival package. But that doesn't mean playing a thousand fuckin' festivals for money. If you wanna talk about the archives, and you wanna talk about the brilliant past, then I'll have a conversation."

The A.V. Club remarks that Love's Instagram post may very well be alluding to the endeavor Auf Der Maur describes. I doubt if many of us would complain — and maybe, just maybe, the band will grant us a farewell performance of "Celebrity Skin."
---
Top Image via Getty. Embedded Image via Instagram. Video via YouTube.