Anti-choice groups have won the first round of a legal battle over New York City's law requiring that crisis pregnancy centers prominently disclose that they do not provide referrals abortion or contraceptive services, and that there is no medical provider on staff.
A federal judge agreed that the new law was "unconstitutionally vague," and that because the law "relates to the provision of emergency contraception and abortion — among the most controversial issues in our public discourse — the risk of discriminatory enforcement is high." He issued a preliminary injunction against the law, which was supposed to go into effect tomorrow. It would have required signs in the lobbies of centers, as well as oral statements about the truth of their services. It also would have included language from the state recommending that pregnant women see licensed health providers.
The religious anti-choice organizations balked, saying their First Amendment Rights had been violated and disputing that their actions constituted commercial speech that could be regulated by the city. The rationale behind the law was to prevent CPCs from misleading women into thinking they were going to receive care from a medical professional. As Anna pointed out when the law was first introduced,
Marcy Sarosick, executive director of crisis pregnancy center Bridge to Life, tells Saul that most women who come to the center know it's "a pro-life organization." But, confusingly, she also says posting a sign about her center's lack of abortion services might cause women to "just walk out" - thus implying that if customers knew what her organization really did, they'd leave. How many New York businesses would say that?
G/O Media may get a commission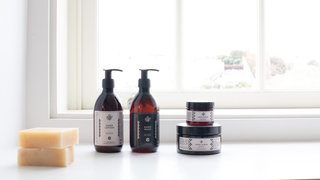 Exfoliate and Hydrate
The Handmade Soap Company
The Judge did allow that "the prevention of deception related to reproductive health care is of paramount importance," and that "lack of transparency and delay in prenatal care can gravely impact a woman's health."
Among the misleading tactics: having people in white coats perform ultrasounds. The judge suggested as an alternative imposing licensing standards on who can perform an ultrasound, which two states have done. He also suggested that instead of making crisis pregnancy centers say the City Board of Health recommends women see medical professionals, that the city post signs outside.
Two similar laws were enacted in Montgomery Country and Baltimore, Maryland, but were also struck down fully or partially for constitutional reasons. Anti-abortion groups have been successful in their argument that the law's definition of a pregnancy center was "unconstitutionally vague, and that it could encompass maternity store employees, sidewalk counselors, and church members, who could then absurdly be required to 'conspicuously post' signage."