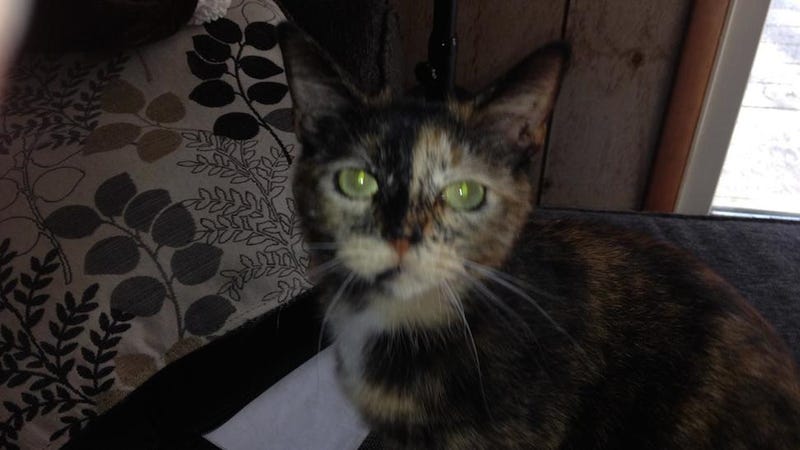 A couple have filed a federal suit against a Long Island Marriott Residence Inn, seeking $150,000 in damages after one of their 17 cats they brought with them disappeared in the hotel, only to reappear, only to disappear again. This story is insane.
In July, Jeffrey and Shoshanna Johnson stayed at the Marriott Residence in Long Island en route to Israel, where they were moving. They brought their 17 cats with them, and for 16 of those felines, the stay was pretty uneventful. But one cat, Cotton, managed to escape. And the couple had a flight to catch from JFK to Israel. It was decided that if the hotel found the runaway two-year-old kitty, they would take it to a vet so arrangements could be made to ship it out to Israel.
Three days later, a hotel manager found Cotton and took the cat to her boyfriend's home instead of taking the creature to the vet like the couple had asked. BIG FUCKING MISTAKE. After the manager sent an email informing the Johnsons she had located the cat. In an e-mail to the Johnsons, the manager wrote, via Gothamist:
"No worries. I don't know where she is though. She has been hiding somewhere. I just put food out ... she ate them last night."
Unfortunately Cotton managed to escape again, this time hiding behind a wall for NINE FUCKING DAYS. Then, Cotton disappeared again and has yet to be found. And the Johnsons still had to pay $460 for the time Cotton spent at the hotel (LOST, mind you) because the hotel had to re-locate the guests who had booked the suite after the Johnsons.
It's been rough for Jeffrey and Shoshanna, who apparently have three kids and 31 cats total, which to me seems like a bit much. (I guess seeing it as six cats per family member with a remainder of one cat is a bit easier.) If I was Cotton, I'd probably try to escape too, but shit, that poor thing must be so scared. The Johnsons still believe Cotton is alive out there somewhere, "living in the wild." BE SAFE, COTTON.
Image via Facebook.