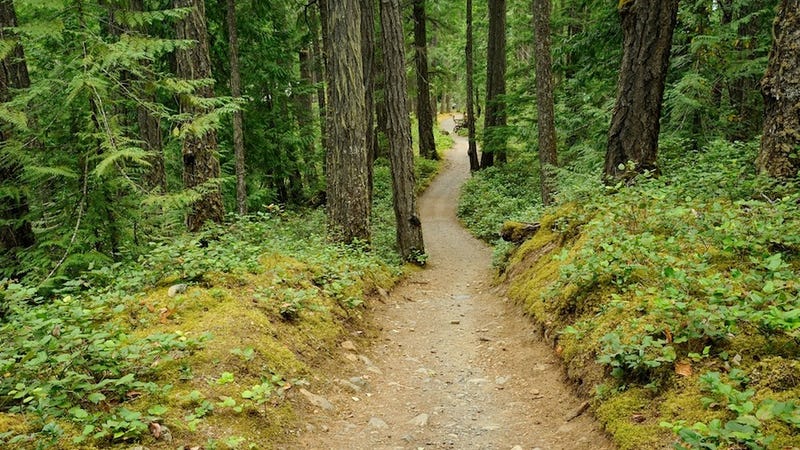 Well, this sounds like a real-life, rom-com nightmare. Two people decided to forgo the typical first date dinner and meet each other for the first time during a hike in the woods. They ventured into the Angeles National Forest in Arcadia, California with a map and a phone, but ended up getting lost in the trails with no cell phone service. Eventually, the two found a signal and were able to call for help.

A rescue crew sent by the Altadena Sheriff's station found the uninjured couple and airlifted them out of the forest, reports ABC News. A hike may sound like a cool and unique way for two potential new lovers to get to know each other, but this sounds like some Lifetime Original Movie shit to me. The thought of going deep into the woods with a stranger and getting all dirty and disgusting (not in the sexy way) doesn't sound very appealing. I'd rather do something boring like get a drink.
---
Contact the author at marie.lodi@jezebel.com.
Image via Shutterstock.