This week the Georgia Supreme Court upheld the conviction and life sentence of a couple whose six-week-old baby Crown Shakur died in 2004 from extreme malnourishment or starvation. During the trial, defense attorneys said the first-time parents were trying to follow a vegan lifestyle and didn't realize Crown was sick until it was too late. However, experts say that veganism isn't what killed him.
According to the Associated Press, a jury found Jade Sanders and Lamont Thomas guilty of malice murder, felony murder, involuntary manslaughter, and cruelty to children. Prosecutors say that the couple neglected the boy and refused to take him to the doctor even though he was clearly sick. Though they brought Crown to the hospital when he developed breathing problems, doctors were unable to resuscitate him and declared him dead on arrival. When police investigated, they learned that the couple only fed the boy soy milk and apple juice, and found Crown's bottle, which was rancid and caked with debris.
While many reports focus on the parents' veganism, Crown didn't die simply because he didn't eat dairy. Prosecutor Chuck Boring told the court:
"No matter how many times they want to say, 'We're vegans, we're vegetarians,' that's not the issue in this case ... The child died because he was not fed. Period."
Parents who have their children on a vegan diet need to make sure they're getting enough protien, calcium, and vitamins D and B12, but a child who eats vegan can be perfectly healthy. If a mother choose not to breastfeed, she can feed her baby a soy milk-based formula. However, plain soy milk doesn't have all the nutrients babies need.
As Dr. Ira Rubin, a private practice pediatrician in Naperville, Ill., tells ABC News. Rubin said:
"To me, even if the parents did not understand what to feed the baby, all they needed to do is ask the nurses or doctors at the hospital they delivered at, or even go back to their doctor's office to ask why the baby is losing so much weight."
G/O Media may get a commission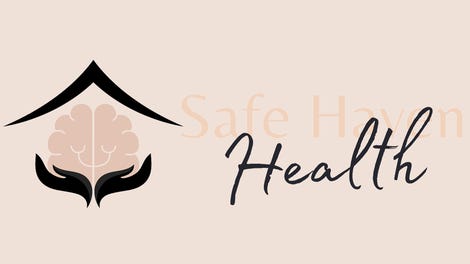 Addiction counseling
Safe Haven Health
Sanders said at her sentencing, "I loved my son and I did not starve him." It may be true that she didn't mean to harm him, but the crimes in this case go beyond sticking to a poorly thought out eating plan. Even if Sanders and Thomas didn't know what to feed Crown, they should have sought medical attention before he got down to under four pounds. Highlighting the couple's dietary preferences unfairly suggests that all vegan parents may be putting their families in danger.
US Court Upholds Conviction, Sentence Against Vegan Couple For Death Of Malnourished Baby [AP]
Atlanta Couple Gets Life For Starving 6-Week-Old Son [ABC News]