Two days ago, Alison, a very funny and furious Boston woman posted a missed connection on Craigslist to call out a fellow T passenger who she witnessed walking up to a stranger and telling her to lose weight. The post has since gone viral and now a different passenger on the same car (so he says) has come forward with an alternative version of events. TWIST.
In a tedious post on Craigslist, a man details:
As is expected for this time of day, the seats were occupied to approximately 80% capacity.

[...]

This woman saw the opening of a seat that was half occupied with the bulk of the people sitting to their side. It is important to note at this point that this lady was more portly proportioned than your average individual. Alone, this seat was not sizeable enough to fit the average sized commuter. She honed in on this sliver of a gap and forcefully pounded her way in-between two unsuspecting passengers, whom judging by their facial expressions, were quite taken aback by the audacity of this lady to squeeze in without so much as an "excuse me" or "sorry" or "can I just squeeze in please?" From an observer's point of view, it certainly did look inappropriate and signaled to me that this woman had a blatant disregard for social etiquette, especially in light of her previous behavior while boarding the train.
He then describes how the two people on either side of the "portly" passenger — a "kind, older woman" and the "wacker version of Macklemore" as the original poster put it — became increasingly irritated with the woman's alleged inappropriate behavior.
To add insult to injury, after about one stop, she pulled out a Nintendo DS (she wasn't reading a book, she was never reading a book) This woman proceeded to play her Nintendo DS, not with earphones on but with the system speakers set at a selfishly loud volume...The gentleman to her right, no longer able to contain himself, said "Can you please turn that down?" To my utter excitement ( I admit it, I had front row seats and this was pure entertainment) She TURNED THE VOLUME HIGHER like a defiant, petulant child would, to purposely anger him. Subsequently, as though it couldn't get worse she physically shoved both her elbows into her neighbors in a blatant show of further undeniable violation of personal space.
G/O Media may get a commission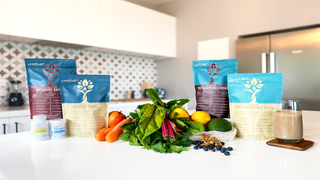 This, apparently, is what lead to her fellow passenger telling her, "Two things: Either learn a little respect, or lose some weight," after which she proceeded to burst into tears.
The Craigslist poster claims that he then witnessed a woman in her 30s (who he thinks is Alison) approach to ask what was wrong. A second woman then did the same thing:
I actually took it upon myself to catch up to the second woman in her early 20s to explain to her the whole story as I just laid out here. Her response was "She told me she was innocent, I didn't know she did that."
Whether or not this second poster's retelling of events is true or not (based on other Craigslist posts — so MUCH happening on Craigslist — my gut says "not"), his language — calling the woman "portly" and "larger-sized" and so on — and need to turn her into an almost cartoon villain says so much about how we as a society treat fat people. Perhaps this woman was the worst commuter ever, but the immediate response of the man sitting next to her (to shame her for her weight, rather than her behavior) and subsequent blowback speaks to a much larger issue.
BTW, Alison has also written her own awesome rebuttal that's worth a read.
CORRECTION: The "other" Craigslist post (linked in the second to last paragraph) is fake. I dunno, guys. I hate the internet.
Image via Getty.