A marriage is a special club for two. Now you can start that two-person organization with a full pantry by setting up a wedding registry at the greatest club of all: Costco.
BuzzFeed News reports that Costco and My Registry have teamed up so you can get all your life and wedding needs in bulk. The only bummer is that you can't add "member-only" items to your list, but you could force every single wedding attendee to sign up for a Costco membership as a workaround. It's your day!!
Though this is cause for celebration, into every megastore a little rain must fall. According to the Washington Post, Costco has been selling "Tiffany" diamond rings at its stores, presumably one at a time, and made about $19 million selling over 2,500 of the suggestively labeled jewels. A judge ruled on Monday that the company now has to pay Tiffany & Co. $3.7 million for displaying "at best a cavalier attitude toward Costco's use of the Tiffany name in conjunction with ring sales and marketing."
Never be casual about Tiffany, darling.
New York Judge Laura Taylor Swain was supporting a decision already made by a jury two years ago, who didn't fall for Costco's hilariously rude defense (emphasis mine):
Her decision followed a 2015 jury verdict, which found that Costco had received a profit of $3.7 million from falsely using the Tiffany brand, rejecting Costco's argument that the word "Tiffany," with reference to a ring's setting, had become a generic term, like Popsicle or dumpster.

Swain ruled Costco should pay Tiffany $11.1 million plus interest, which is three times Tiffany's lost profit from Costco's actions plus $8.25 million in punitive damages.

Finally, Costco is barred from using the stand-alone word "Tiffany" to describe any products that aren't connected to the famous jewelry brand.
G/O Media may get a commission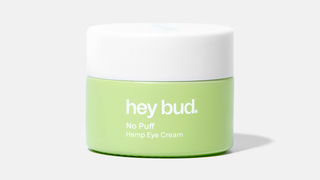 15% off
Hey Bud - No Puff Hemp Eye Cream
The rings themselves weren't ripoffs in the sense that they directly resembled rings produced by Tiffany & Co., nor were they marked with any of the brand's logos. Costco was just using "Tiffany" to mean engagement ring, like how you say "Kleenex" when you want a tissue. "Tiffany setting" and "Tiffany style" are phrases frequently used in the jewelry industry, but the real Tiffany ain't care, according to their statement:
"We brought this case because we felt a responsibility to protect the value of our customers' purchases," the company added. "It is critically important that the Tiffany name not be used to sell any engagement ring that is not our own."
Okay, fine. I'll just put 500 ring pops on my registry and call it a wedding.