Listen up, girls. We've got a big day coming up in February. It's the Super Bowl, and it's our one and only chance all year to 1) put those crockpots to good use and 2) lure emotional, vulnerable, and testosterone-crazed men back to our Hello Kitty-clad dungeons simply by wearing a very specific two-toned outfit with the right accessories.
And so it's time for Cosmopolitan's Operation: Look Hot For The Super Bowl.
Cosmo understands that as women, our role is to compete against the world's largest sports exhibition for a dude-bro's attention. So why work against it when we can work with it? Sly ol' Cosmo has compiled four different very spirited looks for four potential viewing occasions—all optimized for maximum sexiness.
Are you one of the Chosen Ones actually watching the game in person at MetLife Stadium on February 2?
Better bundle yourself right up because sexy doesn't catch cold. But don't forget your team logo iPhone cover. Because there's no better way to show off your fashionable fandom than to take a bunch of selfies.
G/O Media may get a commission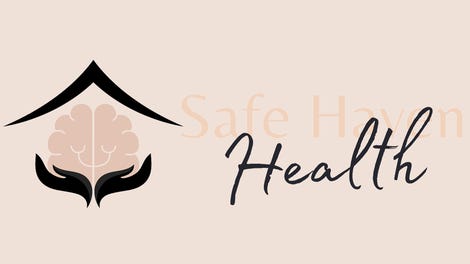 Addiction counseling
Safe Haven Health
Heading to a sports bar to stalk your prey? Take it from Cosmo:
"You never know who you might meet at a sports bar on Super Bowl Sunday, so why not put your sexiest foot forward with an outfit that's both game-day appropriate and super hot?"
If you dare step foot outside your home on that fateful Sunday, so help me god, you better be dressed head to open-toe in a meticulously detailed sexy outfit. It's a fashionable subliminal message that tells potential suitors you're to be trusted and also DTF.
Going to a house party because that's the only time you can be bothered to see your high school friends?
"A bracelet that jingles will make celebrating those touchdowns all the more fun and festive."
We're talking jingling hand jobs, ladies. And lots of 'em.
Having a lazy night in (so that you can actually watch the goddamned game without getting beer spilled on you/spending your hard-earned money on a hangover)?
"Color-coordinated sweats will help you get in the mood for the big game and flashing a little team-themed lingerie will leave your guy paying as much attention to you as he does to the game on the screen."
That's right. You may be taking it easy, but your tits aren't. Keep those suckers ample and at the ready. You never know when your man might take his eyes off the screen to make sure he's not accidentally dipping his hand in piping hot nacho cheese.
It's not rocket science, but it's still a genius reminder that there's no better way to woo a male than by making yourself a sexy little accessory to whatever pastimes he's occupied with. And it's not like women, susceptible to the follies of dainty confusion (uh, how many downs in a yard?), watch football because we enjoy the sport or even understand it.
Image via AP.