I've been wondering how Rosario Dawson and Cory Booker became A Thing ever since rumors of their romance started up in January. Athletes and actors (and Kardashians) have long gone together; romances I imagine blossom from within a mountain of cocaine. But how did Dawson and Booker wind up dating?

According to gossip site CNN, Booker apparently met Dawson at a political fundraiser for Ben Jealous, the former leader of the NAACP.
"I was trying to help him out, but she didn't give me the time of day. So we met again, and I had one of those really awkward experiences. I'm a United States senator, and I had to get up the courage to walk up to her and ask her for her phone number. And this doesn't make me nervous, but that made me nervous," the senator said

"She gave me the phone number," he added.
Listen, I understand that being a U.S. Senator is probably impressive to anyone who hasn't had the misfortune of living in D.C. or watching C-SPAN, but Rosario Dawson was pretty objectively out of Booker's league. She was in Kids and Clerks 2 and, my personal favorite, Death Proof. (Quentin Tarantino's alleged shittiness should not get to undermine her work.) Booker should have been nervous! Then again, she did vote for Jill Stein.
Now that their relationship has been confirmed, Booker says Dawson is a great girlfriend. Sorry, an incredible girlfriend:
"She is an incredible girlfriend," Booker said. "I'm very lucky to be in a relationship with someone who is just so incredibly special, but more importantly has taught me so much in a very short period of time."
G/O Media may get a commission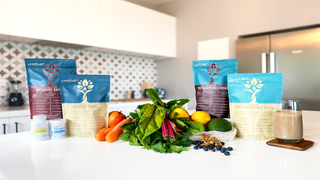 Aw.