Students at the University of Florida are growing frustrated and frightened over what they perceive as an inept response by campus police to a terrifying series of attempted rapes on campus.
Four white women between 20 and 21 years old have been attacked in the last nine days under similar circumstances and by a similar suspect, and it's incredibly fucking lucky that none of them were seriously injured (or worse). One woman was punched in the head and had her clothing ripped, but as she yelled out, a neighbor chased the man off. A second woman also fought back and yelled, drawing attention from nearby bystanders, who intervened. The third and fourth women also fought back, and the UFPD credits each of the victims with stopping the assaults from going further. Which is kind of a miracle when you consider how enormous this guy is.
According to student newspaper The Independent Alligator, the suspect is a 6'4", 250-lb white man in his late twenties or early thirties with some facial stubble who always wears University of Florida branded clothing and attacks at night. He's also incredibly evasive for an enormous person; the most recent attack occurred last night at 8:42 PM, and even though police arrived within three minutes of the incident, by that time, the suspect had vanished.
The UFPD says they're doing everything they can to apprehend the guy behind the attacks — setting up a crisis center, encouraging women to take self-defense courses, increasing the number of patrols on campus and toggling officers assigned to the day shift to the night shift — but students seem unconvinced that they're interested in or capable of actually catching the guy, even after officers held a joint press conference with Gainesville Police this afternoon.
The mood on campus right now is understandably grim. A tipster who wrote us says she's never been more frightened in all of her years living on campus. Users of Twitter and Yik Yak are alternately terrified and cynical, noting that the UFPD seems much more interested in issuing parking and jaywalking tickets than actually stopping crime that has, you know, real human victims.
G/O Media may get a commission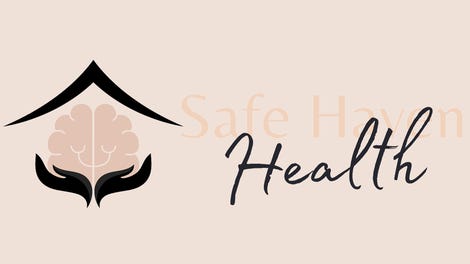 Addiction counseling
Safe Haven Health
Communication between campus police and the student body has been less than ideal as well, according to our tipster. Last night, a Twitter account that issues UF campus alerts tweeted immediately after the assault took place, and then didn't let students know that the suspect was still running around for another three hours. At that time, students received a text message letting them know that once again, a whole team of officers was unable to locate a single 6'5" dude in Florida shorts.
How many men that enormous could there possibly be running around on UF's campus? Is he a warlock?
Between now and whenever the UFPD actually catches this guy, students are being encouraged to walk in pairs and take self defense classes. Or maybe grow wings, or very quickly develop a poisonous stinger.
Image via Getty