In two weeks, the romcom romp Crazy Rich Asians—which, as my co-worker Megan Reynolds pointed out, is the first mainstream movie to feature a predominantly Asian cast since 1993's The Joy Luck Club—will hit theaters. It's a history-making moment, and one that star Constance Wu reminded us of in a lengthy and oh-so-sweet message tweeted on Tuesday.

Wu, who also stars in Fresh off the Boat, writes:
When I moved to LA from NYC I had been a theatre actress scraping by with waitressing jobs for 10 years. I expect to be doing that for the rest of my life, and I considered even that to be a privilege. Then I booked Fresh Off the Boat. It was my 1st ever leading role on a TV show. It was also historic—FOTB was the 1st network TV show in over 20 years to center an Asian American story. Suddenly, w/ FOTB's success, people were talking about the lack of Asian American stories. Why had it taken 20 years? Why hasn't anyone been talking about that lack before? Today, FOTB is heading into its 5th season as the 1st network show starring Asian Americans to reach syndication. That's truly historic.
She continues, comparing the successes of Fresh Off the Boat to the upcoming Crazy Rich Asians:
And now history is about to be made again—in a little over a week* the Warner Bros film Crazy Rich Asians will be released. It's a bit of deja vu for me, bc CRA is the first Hollywood Studio film in over 25 years to center an Asian American's story. Before CRA, I hadn't even done a tiny part in a studio film...I never dreamed I would get to star in one...because I had never seen that happen to someone who looked like me. CRA is changing that, just like FOTB did. CRA not only centers an Asian American story, it is also filled with a talented, dynamic, unique all-Asian cast.
G/O Media may get a commission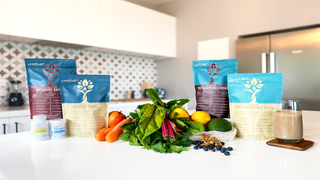 Read the statement in full here: