On Tuesday, Marie Claire published a follow-up to their widely-read interview with "Mary," a pseudonymous member of the Rockettes who detailed the internal turmoil and anxiety prompted by their company's decision to put them onstage at Trump's inauguration. Today's story included conversations from a private meeting that took place between a group of Rockettes and James Dolan, the Madison Square Garden Company chairman, on December 27, which prompted the MSG to release a statement today calling the story "beneath the ethical standards of Hearst."
"We are an American brand, and I think it's very appropriate that the Rockettes dance in the inaugural and 4th of July and our country's great historical moments," Dolan was quoted as saying during the meeting (his statements were not disputed by the company). He said their performance did not mean the Rockettes supported Trump, but "I gotta sell tickets," implying that performing at the inauguration might boost sales amongst Trump voters. From Marie Claire:
"The social media backlash on both sides of the political spectrum has been unbearable, I think," said one dancer in the meeting. "Especially as someone who has loved and respected the Rockettes since I was three years old. I think that the Rockettes have always been apolitical, and now by performing at this particular inauguration, it's making us political." When Dolan responded that he hadn't seen hate from anyone on the pro-Trump side, she countered, "I've had people messaging me: 'Just shut up and dance.'"

"We were #1 trending on Twitter and it's just really hard to see, especially our faces being likened to Nazis," she continued. "Is this not something we could have foreseen? I think it's been really hard for all of us. Especially around Christmas, and the schedule's so hard, and we're all so tired." Her voice cracked as she spoke.
In response, Dolan requested "tolerance" from the dancers, saying: "I find it a little ironic—I get all of these emails, too, from people saying, 'Don't perform for this hateful person.' And then they proceed to spew out this diatribe of hate."
"I mean, it just sounds like you're asking us to be tolerant of intolerance," a dancer said in response.
G/O Media may get a commission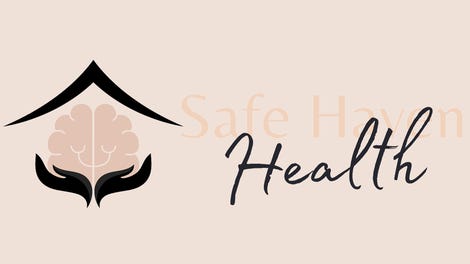 Addiction counseling
Safe Haven Health
"Yes, in a way, I guess we are doing that," he acknowledged, later adding that "we're celebrating a new president, not necessarily this president." He was also quoted as informing the Rockettes that the upcoming inauguration performance would be the only time full-timers are allowed to opt out of such events; if the Trump administration requests their presence at a future date, it appears that the company won't be so lenient towards employees who'd prefer not to entertain an avowed sexual predator. And although this performance is optional, "Mary" previously noted "a divide in the company" between the women who declined to perform and those who accepted.
Rather than addressing any lingering internal (and external) concerns, the Madison Square Garden Company released a heated statement criticizing Marie Claire's story, accusing the publication of including comments without dancers' permission and of failing to include the company's full statement in the piece. From Barry Watkins, the company's Chief Communications Officer:
"This is one person who continues to attempt to represent the entire team of Rockettes. This time it's in a story that is the result of an unauthorized recording that violated the confidentiality of all of her sister Rockettes. While Mr. Dolan stands behind everything he said during the meeting, no one in that room believed they were speaking publicly. Everyone in the meeting had the chance to speak their mind in a safe setting, and many did. Her secret recording was deceitful and cowardly and has betrayed all of her fellow Rockettes. Posting this story is beneath the ethical standards of Hearst. We are deeply disappointed in their decision to post this story."

A rep for MarieClaire.com did not return a request for comment.