A Missouri actress was fired from her role as the town's Sugar Plum Fairy for cursing during a drug test. OMG! Ponies! proves the idea that "Christmas characters don't know naughty words" is a total fucking lie.
Twas the night before fuckin' Christmas
When all through the shitty-ass house
Not a creature was goddamn stirring
Not even that bitch of a mouse.

The fucked-up stockings were hung by the crappy chimney with care,
In hopes that St. Cocksucker soon would be there.

The little bastards were nestled all snug in their fucking beds,
While visions of hot motherfucking sugar-plums danced in their heads.
And mamma, that cunt in her 'kerchief, and I in my gay fucking cap,
Had just gotten shitfaced snockered out of our brains for a long winter's nap.

When out on the lawn there arose a fucking clatter,
My bitch ass wife kicked me out of the bed to see what was the matter.
Away to the window I flew like after ripping some ass,
That fart stank like shit and I had to light a match.

The moon on the breast of the honky-white snow
Was bright as a motherfucker on the streets below.
When, what to my fucking eyes should appear,
But some fucknuts in a sleigh pulled by some bitch-ass reindeer.

With a little old fartknocker, strung out and dopesick,
I knew in a moment that that fucker must be St Nick.
They were fast little fuckers, those coursers of his came,
And that loud-ass shithead had no idea it was 3 AM so he called them by name!

"Now Jizzmopper! now, Felcher! now, Smegma and That Cock Whose Name I Don't Know!
On, Dickhead! On, Fuckface! Holy fuck I could go for some blow!
Just set her down here! I need to take a wicked nasty piss!
Fuck it! I'll whizz off the roof. That way I can't miss."

And with the elegance of Snooki and the grace of Chris Farley
He stomped around on the roof about as quiet as a Harley.
As I drew in my head, and was turning around,
Down the chimney drunk old St Cocksucker fell down.

He was dressed like shit warmed over and looked like a freak,
Honestly, I didn't know if he was a rapist, a molester, or just a creep.
He stumbled around like he was completely drunk off his ass.
In his whole bloated body there wasn't one ounce of class.

His eyes-oh so yellow! his skin covered in sores!
His nose was riddled with gin blossoms and I think he had just finished banging some whores!
The cold sores on his mouth oozed with puss and from his lips dangled some drool,
And the back of his pants was stained brown with old stool.

The stump of a crackpipe he held tight in his teeth,
And the smoke it encircled his head like a wreath.
He had jaundiced eyes and tracks up and down,
And looked like a festive bum from the bad parts of town!

His cock was chubby and plump, and covered with veins,
I was amazed by the size tho' I know it must have given Ms. Claus some pains!
He had dropped trou in my living room room with nary a pause,
And muttered "I fucking hate being motherfucking Santa Claus."

He shat in the fireplace and went straight to his work,
He downloaded some porn and then started to jerk.
And some jizz on my wife's fancy iMac,
He walked pantless outside, still eating his snack!

He staggered to his sleigh and I think he crapped his pants,
He dropped some Ecstacy and started blasting some trance.
But I heard him exclaim, looking far from well,
"Fuck all of y'all, and to all y'all go to hell!"
Submit nominations to the Comment of the Day tag page. Click on the comment's time stamp, and post the comment's URL to the forum along with the tag #cotd. (Replying to a comment with "#cotd" does not work.)
Use #trollpatrol to report comments that you feel the editors/mods should be aware of. Try not to respond to/approve/promote trollish comments in the threads — instead, just post the comment on the #trollpatrol page, the same way you'd post a comment on #groupthink or on the #cotd page, and the editors/mods will take care of it.
G/O Media may get a commission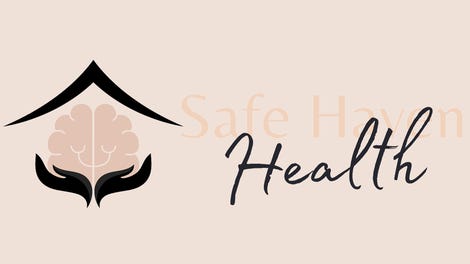 Addiction counseling
Safe Haven Health
For meetups, use the meetup tag page!