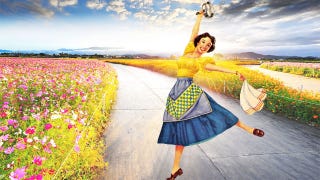 Well, shit. I mean. A woman was raped, then jailed, then freed on the condition that she marry her rapist. Ugh. LarissaFae breaks it down:
Dear government of Afghanistan,

Fuck you and your unIslamic, backward, barbaric system. Read some holy Qur'an and hadith and find out what REALLY happens when a woman is raped, which is you BELIEVE HER and then put the rapist to DEATH.

You know how you cut a thief's hand off? A rapist has STOLEN a woman's honour, her chastity, and her autonomy over her own body. SO CUT HIS FUCKING DICK OFF.

I hate you and GTFO of my religion,
Me
Submit nominations to the Comment of the Day tag page. Click on the comment's time stamp, and post the comment's URL to the forum along with the tag #cotd. (Replying to a comment with "#cotd" does not work.)
Use #trollpatrol to report comments that you feel the editors/mods should be aware of. Try not to respond to/approve/promote trollish comments in the threads — instead, just post the comment on the #trollpatrol page, the same way you'd post a comment on #groupthink or on the #cotd page, and the editors/mods will take care of it.
For meetups, use the meetup tag page!