Hey, history-of-fashion nerds: Amazon UK has just booked an eight-part period drama about French haute couture in the period immediately following World War II. Don't get between a costume designer and any chance at working on this project, lest you be torn into a million pieces.
That's according to Variety, which reports that The Collection is the brainchild of Ugly Betty showrunner Oliver Goldstick. It follows a fashion house clawing its way out of the grim Occupation years toward a new era, focusing on two brothers who run the show. Amazon says the series "exposes the grit behind the glamour and the treachery beneath the trappings of this empire, and all who work there." Goldstick said in the announcement:
"'The Collection' has been a passion project of mine for years; an entrepreneurial fable set in a pivotal moment in history, where fashion served as the ultimate vehicle for transformation and re-invention. It's the story of a war-scarred family — upstairs and downstairs — tethered together by its success and its secrets."
This could go either way. They've got plenty of rich material to work with—postwar France saw the rise of Dior and the New Look, as Paris determinedly attempted to put the last decade behind them. (And when he first announced the project on Facebook back in July, Goldstick referred to his fictional house as "Dior-like.") But the project could get very soapy very fast, and this isn't a sudsy chapter in history.
Production starts in January. That gives you plenty of time to place your bets on whether they'll get into Coco Chanel's shady, collaborationist wartime dealings with the Nazis!
G/O Media may get a commission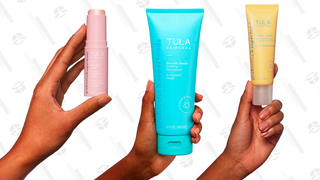 ---
Contact the author at kelly@jezebel.com.
Photo of 1952 Dior show via Getty.