On December 22, George St. George filed a lawsuit against comedian Iliza Shlesinger, alleging her no-men-allowed "Girls Night In" show was in violation of California's anti-discrimination law. Variety obtained a copy of the suit and publicized it on Wednesday.

The complaint contends that St. George bought a $30 ticket to Shlesinger's November 13 show in Los Angeles, specifically advertised as "No Boys Allowed." When St. George and his male friend arrived at the performance, they were at first assured they could sit in the back row before being denied admission altogether and generously offered a refund.
Variety reported that George St. George has served as a plaintiff in several similar cases railing against the existence of "ladies' nights," and his attorney, Alfred Rava, boasted to CNN in 2015, in an article about men's rights activists, that he'd filed 150 "sex discrimination" lawsuits against businesses in California over the preceding 12 years. Rava also used to serve as the secretary of the National Coalition for Men, a non-profit that advocates for what MRA see as issues afflicting men, such as false rape accusations and the "myth" that men don't do their fair share of housework.

It's true that in 1985 the California Supreme Court ruled in Koire v. Metro Car Wash that "ladies' night" discounts violate the state's Unruh Civil Rights Act, which prohibits business from discriminating based on religion, race, sex, medical condition, sexual orientation, marital status, or disabilities. Of course Rava, in the suit, stretches such anti-discrimination rhetoric to absurd, self-serving conclusions, arguing, for instance, that women-only shows have, "repudiated hundreds of years of women's struggles to be viewed as being equal to men and [are] typical of old-fashioned sexism that might also advise a young woman that her best chance for a happy life is to ace her home economics class and learn how to make a queso dip from Velveeta to catch a good man."
G/O Media may get a commission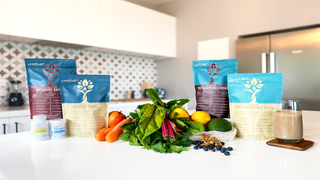 It should not shock you, then, that Rava begins his 14-page complaint by quoting George Orwell's Animal Farm, "All animals are equal, but some animals are more equal than others." How about instead we ban men from using Orwell quotes, particularly in their unctuous legalese.