Columbia University has settled with Paul Nungesser, a then-student who was investigated for allegedly raping classmate Emma Sulkowicz in 2012, the Columbia Spectator first reported.

A university investigation at the time found Nungesser not guilty of misconduct, and police did not complete an investigation. So in 2014, Sulkowicz launched her own campaign for justice, famously carrying a 50-pound mattress as part of her senior thesis, called Mattress Performance (Carry That Weight), which she vowed to haul around as long as her accused tormenter was permitted on campus. The mattress even accompanied her to graduation in 2015, carried to the stage with the help of some friends.
Nungesser, for his part, filed a lawsuit against the university, accusing it of failing to protect him from Sulkowicz's protest. It was dismissed, but that didn't deter Nungesser from filing another, even more audacious complaint last year, claiming that Columbia's policies and practices "perpetuate the stereotype of the sex-driven male," a violation of Title IX. A federal district judge initially threw out the lawsuit, but Nunsgesser appealed, and on July 7, both parties filed to withdraw the case, Newsweek reports. The settlement was announced on Thursday.
Columbia did not share the terms of the agreement, but it did release a statement:
"Columbia recognizes that after the conclusion of the investigation, Paul's remaining time at Columbia became very difficult for him and not what Columbia would want any of its students to experience. Columbia will continue to review and update its policies toward ensuring that every student — accuser and accused, including those like Paul who are found not responsible — is treated respectfully and as a full member of the Columbia community."
G/O Media may get a commission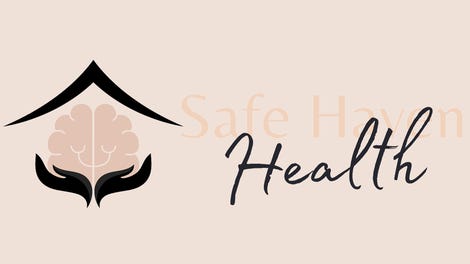 Addiction counseling
Safe Haven Health
Sulkowicz did not immediately respond to a request for comment. In a statement emailed to Newsweek, Nungesser's parents said that:
"We are all truly happy regarding this settlement. We fought for almost four years for a statement like the one Columbia released today. It gives Paul a chance to recover from the false accusations against him. We hope that the resolution of the case also ensures that no student will ever have to endure what Paul went through after he was exonerated."
The settlement coincides just perfectly with Secretary of Education Betsy DeVos's meeting with women who said they'd been sexually assaulted, those accused of sexual assault and "advocates on both sides of the issue, the New York Times reports. Referring to the accused, DeVos said that "there are lives that have been ruined and lives that are lost in the process." Nevertheless, "we can't go back to the days when allegations were swept under the rug."
Glad to see this important issue is in such good hands.