A jury in Colorado will not hear the cause of death in a case involving a woman charged with cutting open another woman's womb and extracting her fetus—the same case which prompted lawmakers in the state to reintroduce a bill that would enable prosecutors to charge persons accused of doing so.
The defendant, Dynel Lane, has been charged with attempted first-degree murder, assault, and unlawful termination of pregnancy for the attack in March 2015 against Michelle Wilkins, who was then more than seven months pregnant.
As the Longmont Times Call reported, Lane was not charged with any crimes against the unborn fetus.
The case spurred on members of the Colorado Legislature, lead by Senator President Bill Cadman, to initiate a bill which would, in the case of Lane, allow her to be charged for the death. The proposed law would give the state the ability to recognize fetuses as "persons," along with the current statute's definition: "when referring to the victim of a homicide, means a human being who had been born and was alive at the time of the homicidal act." The bill was struck down in May 2015.
Judge Maria Berkenkotter blocked the testimony regarding the fate of the fetus after public defender Jennifer Beck noted that it would be "unduly prejudicial" against her client.
G/O Media may get a commission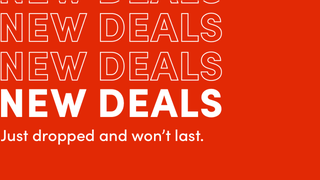 Up to 70% off
Wayfair - Cyber Week Deals
"She is not a victim in this case," argued public defender Jennifer Beck, who is representing Lane as council. "She's not an issue in a legal sense."
Michelle Wilkins gave her testimony on February 17 to the jury, describing the encounter.
Both Lane and Wilkins met after arranging a meetup on Craiglist, where the latter had posted an ad for maternity clothes. Wilkins met Lane at her residence, where both went to Lane's basement for her to find the items. After pretending to leave, Lane than began the assault. (You can listen to Wilkins' testimony here.)
Lane, who claimed that the fetus was hers, took it to the hospital, where it was declared dead.
The Boulder County Coroner's Office ruled the death on June 18, 2015 as due to "fetal demise"—a death which occurs after the initial 20 week gestation period—noting that there was no evidence that the fetus had died "outside of the womb."
As the Washington Post noted, the country District Attorney Stanley Garnett stated that murder charges for the death of the fetus could not be brought against Lane due to the fact that it is "not possible [to do so] under Colorado law without proof of a live birth."
If convicted, Lane could receive a sentence of over 100 years in prison.
Image via AP Images.
---
Contact the author at jamie.reich@jezebel.com.