The University of Colorado at Colorado Springs Department of Public Safety's website updated its "What to do if you are attacked" page this week to advise female students to pee, vomit, and bleed their way out of being rape victims.
The site was updated Monday night, after the Colorado House of Representatives passed a number of gun control bills, including one that would ban people with concealed weapons permits from carrying guns on the campuses of public universities, and a few days after Colorado Rep. Joe Salazar argued in support of the bill by saying that some people "don't know when they're going to be raped." His comment (which he later apologized for) was fairly innocuous — like a .5 on the scale of 1 to Todd Akin — but that's ostensibly why the University of Colorado felt the need to update their website with tips that included "Tell your attacker that you have a disease or are menstruating," and "Vomiting or urinating may also convince the attacker to leave you alone." Hopefully!
Once the internet discovered the updated page (Michelle Malkin tweeting her dismay helped matters), the university quickly posted an update explaining that the page "was created in 2006 as supplemental material for women who had completed an internationally recognized Rape Aggression Defense course offered free of charge to UCCS students" and then took the tips down completely. But thanks to Google Cache (see above screencap), we'll never forget these soundproof ways to prevent rape via bodily functions.
G/O Media may get a commission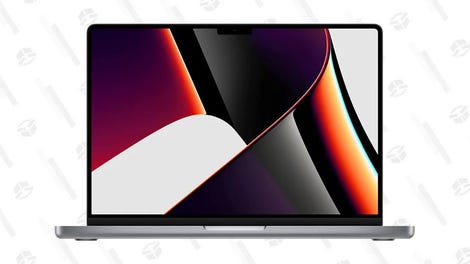 Save $300
2021 14" 1TB MacBook Pro
Maybe those of us who can't menstruate/barf/pee on demand should carry around fake blood instead of pepper spray?
[CNN]