Despite previous statements claiming he never knowingly donated to LQBT hate groups and denouncing reports as "fake news," Philip Anschutz of Anschutz Entertainment Group—the corporation that, through its subsidiary company Goldenvoice, puts on the Coachella and Panorama music festivals—donated to Alliance Defending Freedom through his philanthropic organization the Anschutz Foundation as recently as 2015, according to tax records.
In September of 2016, the Washington Post reported that the Anschutz Foundation donated to Alliance Defending Freedom, the Family Research Council, and the National Christian Foundation (the first two of which are openly anti-LGBT—the National Christian Foundation, however, doesn't publicly state its views on LGBT rights) between 2010 and 2013. The story recirculated earlier this month, following the announcement of the 2017 Coachella lineup, leading Anschutz—a friend of the Koch brothers and a climate change denier—to release the following statement:
Recent claims published in the media that I am anti-LGBTQ are nothing more than fake news – it is all garbage. I unequivocally support the rights of all people without regard to sexual orientation. We are fortunate to employ a wealth of diverse individuals throughout our family of companies, all of whom are important to us – the only criteria on which they are judged is the quality of their job performance; we do not tolerate discrimination in any form.

Both The Anschutz Foundation and I contribute to numerous organizations that pursue a wide range of causes. Neither I nor the Foundation fund any organization with the purpose or expectation that it would finance anti-LGBTQ initiatives, and when it has come to my attention or the attention of The Anschutz Foundation that certain organizations either the Foundation or I have funded have been supporting such causes, we have immediately ceased all contributions to such groups.
However, by viewing the the Anschultz Foundation's tax filings, Marc Hogan and Amy Phillips of Pitchfork discovered that the foundation has donated to Alliance Defending Freedom as recently as 2015.
Pitchfork reports:
According to a tax filing made by the Anschutz Foundation to the IRS, uncovered by Pitchfork via the nonprofit tax document source CitizenAudit.org, the foundation donated $75,000 to Alliance Defending Freedom and $15,000 to National Christian Foundation in the year ending in November 2015. The "program area" for these two gifts is classified as "core principles." Other examples of a "program area" in the filing include "health," "youth development," and "quality of life." Representatives for AEG have not responded to Pitchfork's request for clarification of what the foundation's "core principles" are.

Before that, from December 2011 to November 2014, the Anschutz Foundation contributed $110,000 to Alliance Defending Freedom, $50,000 to National Christian Foundation, and $20,000 to Family Research Council, according to online tax filings viewed by Pitchfork via the Foundation Center, another data tracker. The "program areas" listed for these gifts include "religious and related activities," "Christian principles & values," and "conserv concepts, public policy." (The abbreviation "conserv" is not explained.)
G/O Media may get a commission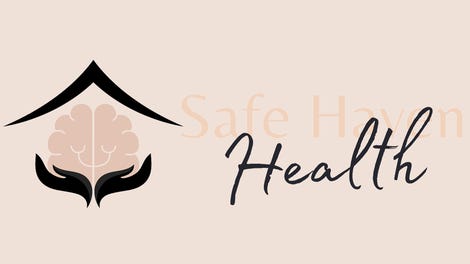 Addiction counseling
Safe Haven Health
According to the homepage of its website, Alliance Defending Freedom believes "God immutably creates each person as male or female. These two distinct, complementary genders together reflect the image and nature of God, and rejecting one's biological sex rejects the created image of God" and "all forms of sexual immorality are sinful and offensive to God." The organization is also anti-abortion and has defended several businesses that refuse to serve same-sex couples. The National Christian Foundation, another one of the Anschultz Foundation's favorite organizations, has donated at least $10 million to Alliance Defending Freedom.
Neither Anschultz nor his foundation have responded to Pitchfork's request "about how the groups' views on LGBTQ issues failed to reach the attention of Anschutz or the foundation sooner." However, a lawyer for at at Hogan Lovells, one of AEG's law firms, says that contributions stopped in 2015.