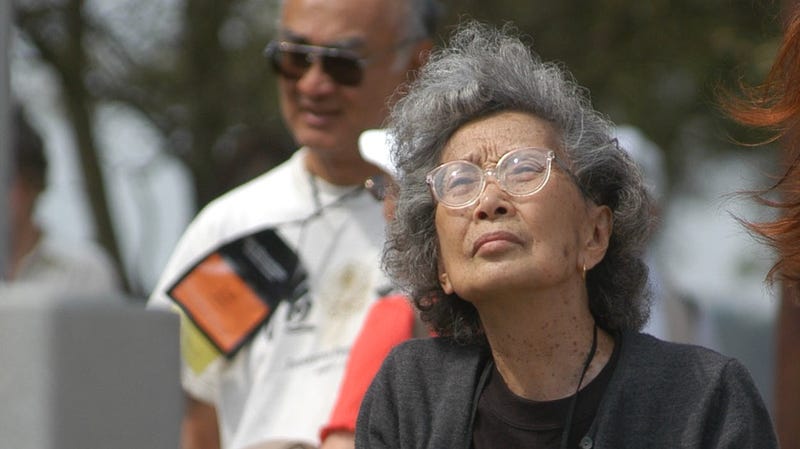 Yuri Kochiyama—known best for her leadership in addressing Japanese internment during World War II, and for holding Malcolm X's head as he laying dying from gun shot wounds—has died at 93. Her family says she passed away peacefully in her sleep.
Kochiyama and her family were interned in Arkansas following the Pearl Harbor bombing. This experience motivated her lifetime of activism, not just for Asian Americans, but for black civil rights and Puerto Rican liberation, which she engaged in after moving to New York City after the war. She also campaigned for government apologies and reparations to Japanese Americans interned during the war, and was active in the anti-Vietnam War movement.
She also struck up a friendship with Malcolm X, exemplifying how powerful it can be when people of different backgrounds come together to fight for justice for all Americans.
Angry Asian Man's Phil Yu has a touching remembrance of Kochiyama, who he learned about in college. This passage especially sticks out to me:
At that point, I actually knew nothing about this tiny Japanese silver-haired senior, but as I watched her story unfold onscreen, I realized how little I still knew about the pioneers of our community, about the Asian Americans wholived our history, long before most of us realized we had an Asian American history to study.