In a rare moving moment in late night, the Late Show with Stephen Colbert hosted DeRay Mckesson—Black Lives Matter activist and one founder of Campaign Zero (an organization focused on ending police violence)—on Martin Luther King Day for a discussion on white privilege, police brutality, and the problem with #AllLivesMatter.
"We know that if all lives mattered we wouldn't be out in the street," Mckesson explains in the interview. "You know, the police have killed 26 people just in 2016. We have so much work to do and that is just a way to avoid talking about the issue of police brutality, by getting people to talk about this notion of 'all lives matter.' It's just not true."
Mckesson goes on to describe how police brutality is not just a case of "bad apples," but a "bad batch"—i.e. a systemic issue that disproportionately affects black communities.
When the topic moves onto white privilege, Mckesson and host Stephen Colbert switch seats, a move more symbolic (and, cynically, shallow) than it was radical. (Imagine! A long-running network late night show where the host was permanently a person of color!)
"If I have white privilege, I want to be able to identify it," Colbert states. "Give me a hint as to my white privilege."
G/O Media may get a commission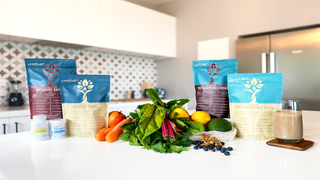 "You have a lot of privilege. You have a show, you have money, a lot of access," replies Mckesson, then adding, "You know, it's about role, it's about access, and what you can do is extend that privilege so that you can dismantle it. You can create opportunity for people, you can amplify issues in a way that other people can't, and you can use your resources to create space for people."
At one point in the segment, Mckesson remarks, "People like to act like we don't have a legacy of racism here, so I think people get really uncomfortable with it. But we know that we can't change it unless we address it, right?"
A public discussion on a popular late night show is certainly a step—albeit a "baby step"—in the right direction.
---
Contact the author at madeleine@jezebel.com.