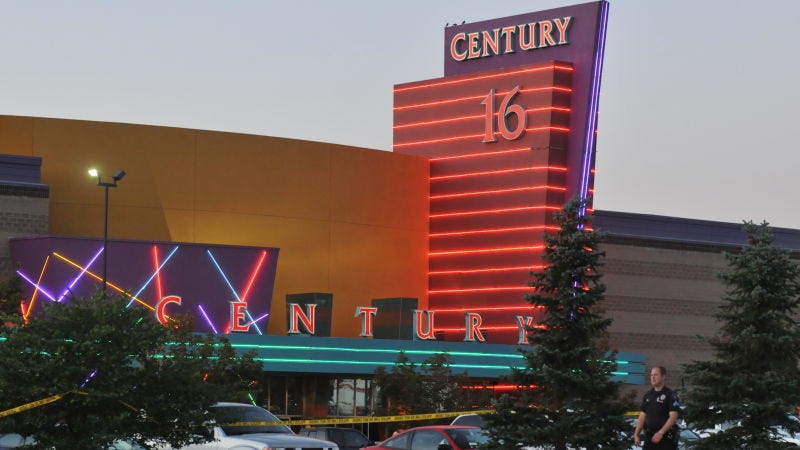 The theater chain Cinemark is no longer pursuing $700,000 in legal fees from victims of the Aurora, Colorado mass shooting after reaching an agreement on Tuesday.
Deadline reports that the deal "will see any appeals dropped and Cinemark's pursuit of nearly $700,000 in legal fees halted." The four plaintiffs in the civil case argued that Cinemark should be held responsible in the 2012 shooting because of allegedly insufficient security. Lawyers on behalf of the theater defended that there was no way Cinemark could have prevented the tragedy. A state jury cleared Cinemark of liability on May 19.
As part of court filings, Cinemark's lawyers stated: "All plaintiffs in this matter have now waived appeal of the jury's verdict and the case can now be deemed completely over. Defendants' goal has always been to resolve this matter fully and completely without an award of costs of any kind to any party."
A separate federal case against Cinemark remains in proceedings as two victims who were left paralyzed after the shooting seek appeals.