On Thursday night, Christina Aguilera appeared on Watch What Happens Live and played Plead the Fifth with Andy Cohen, a game that involves answering potentially embarrassing questions about yourself, with one chance to pass. Aguilera did not plead the fifth once, but she could not produce a compelling answer for the last question: Did she or did she not try to punch P!nk some years ago?
Here's what we know: P!nk came on WWHL in 2017 and said she and Aguilera were good now, but that "back in the day" Aguilera "swung on her." At this point, Aguilera is giggling half-heartedly, like her brain is saying "Laugh in disbelief!" but her body is not really catching up (whether or not that's what actually happened, I cannot say), and makes a face like this:
Aguilera responds with some non-sequiturs, offering that P!nk once heckled her on the shoot of the "Lady Marmalade" video and that she's cool now, because she's a mom. When Cohen pushes her on it, Aguilera asks him to think about how much taller P!nk is than her. "I wouldn't swing on her," she says. "She can beat my ass!" But saying "I wouldn't" is not the same as saying "I didn't."
Aguilera says that what she remembers is playing Spin the Bottle with P!nk at the club one time, and trying to kiss her, at which point, P!nk covered her own mouth with her hand and rejected the smooch. Aguilera makes a sad face, like that's the end of it. Of course it's not. "To be clear," Cohen says, "you didn't swing on her after the kiss that didn't happen, right?" Aguilera says no. We may never know the truth.
G/O Media may get a commission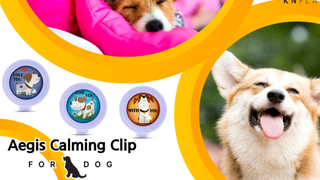 20% off
Aegis Calming Clip for Dogs
Watch the whole exchange below; the P!nk line of questioning starts around 1:45.
---
Kelsey Karter's face tattoo of Harry Styles's face is fake, so you can rest easy. It was all marketing for her single about the former One Direction member, "Harry". She said in an Instagram video that the tattoo artist Romeo Lacoste "traced Harry's 2017 Rolling Stone cover, applied it to my face, and then a special FX makeup artist did her thing." She adds "BTW: We know it looked ridiculous. That was the point."
That's commitment to the bit. Karter has been vocal about her love for Styles in the past and wanting to work with him. Maybe this got his attention!
---