The whole point of TLC's All-American Muslim — which follows families living in Dearborn, Michigan — is to humanize folks who live in the U.S. and practice Islam. They have close-knit relationships, love football, and feel anxious about the first day of school, just like any other Americans. But home improvement retailer Lowe's has pulled ads from the program following a complaint from the Florida Family Association. The Florida Family Association is allegedly devoted to "improving America's moral environment." Yet the group calls the show "propaganda that riskily hides the Islamic agenda's clear and present danger to American liberties and traditional values."
The Florida Family Association also states:
Clearly this program is attempting to manipulate Americans into ignoring the threat of jihad and to influence them to believe that being concerned about the jihad threat would somehow victimize these nice people in this show.
It should come as no shock to you that the Florida Family Association is associated with evangelical Christians. The organization's goal is to "defend, protect and promote traditional, biblical values." Ah yes, the Bible. The book that declares you may not wear a garment made of wool and linen. The Florida Family Association has campaigned against Degrassi, since the show "promotes the transgender and homosexual lifestyles and other inappropriate behavior." The group claims to have succeeded in getting Macy's and Mars Candy to pull ads from Degrassi, and has urged Home Depot and Sweet 'N Low to pull ads from All-American Muslim.
Senator Ted Lieu, from Southern California, is appalled that Lowe's has pulled ads. "The show is about what it's like to be a Muslim in America, and it touches on the discrimination they sometimes face. And that kind of discrimination is exactly what's happening here with Lowe's," he tells the AP.
G/O Media may get a commission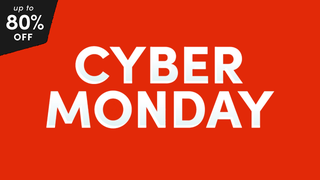 up to 80% off
Wayfair - Cyber Monday
Hip-hop mogul Russell Simmons is also irate. "This can't happen in America," he tells EW.com. "There are American principles at stake here… This country is built on religious freedom. This is the kind of hate that tears this country apart." Simmons also insinuates that he may try and start a boycott.
In last night's episode of the show, Suehaila Amen visited Washington, D.C. to speak on a panel coinciding with the 10th anniversary of the September 11th attacks. (As seen in the clip above.) As her father drove her to the airport, he said, "They make you feel like no matter what you do, you'll always be a third class." He also said, "There's a lot of people who [don't know anything] about Islam and think all Muslims are all the same."
Some other castmembers also discussed discrimination last night (as seen in the clip at left); Nina Bazzy sighed, "People seem to confuse culture with religion. And so when they see people in the Taliban, they associate it with us."
The most ridiculous part of this debacle is that the show features some of the most close-knit families, ever. If David Caton of the Florida Family Association actually watched All-American Muslimlast night, he would have seen new mom Nawal Aoude struggle with her infant and feelings of loneliness, with her husband trying to do whatever he could to support her. He would have seen Jeff McDermott, who converted to Islam for his wife Shadia, give up the dog he's had for ten years because his wife is allergic. He would have seen the Jaafars and the Zabans waiting for the school bus, anxious as their kids went off for the first day of school. How could Caton, who considers himself a "general in the morality war," and considers himself "pro-family," find any of these people a threat to so-called traditional values?
Backlash For Lowe's As Ads Pulled From Muslim Show [AP]
Russell Simmons Blasts Lowe's For Pulling Muslim Show Ads: 'This Can't Happen In America' — EXCLUSIVE [Entertainment Weekly]
Lowe's Pulls Ads From TLC Show About Muslims [CBS News]
Russell Simmons: Lowe's wrong to pull ads from 'All-American Muslim' [Detroit Free Press]
Florida Family Association [Official Site]