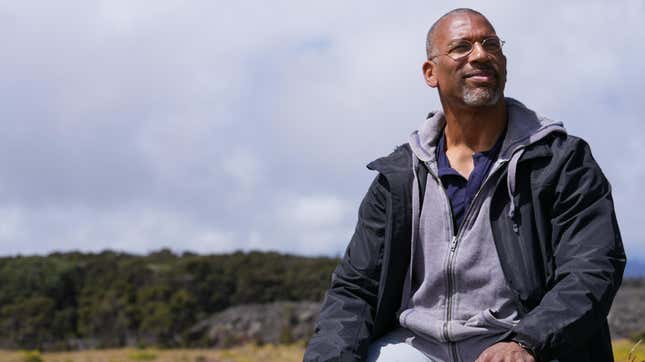 I believe the saying goes, the best revenge is a life well lived. This is true. But in the case of birding enthusiastic Christian Cooper, a Black man who was launched into the national spotlight after an encounter with a racist woman in Central Park, we could get more specific: The best revenge is hosting a show on National Geographic centered on the activity said racist woman called the cops on you for.
In May 2020, Cooper asked a stranger, a white woman named Amy Cooper (no relation) to leash her dog while walking through Central Park's Ramble, a spot famous for its birds. Amy, threatened by Christian's eminently reasonable request, called the cops to let them know that an "African American man" was harassing her. The encounter, which Christian filmed and shared on social media, was a textbook example of white woman fragility and entitlement, and the sort of racism that has led to Black people being killed by police—or civilian vigilantes—throughout American history.
Christian's show, Extraordinary Birder, premieres on Saturday, and looks absolutely delightful. At one point in the trailer, climbing what looks like the muddy bank of a river, he yells, "The things I do for the birds!" It's pure handsome nerd bravado, which I love.

As for his feelings about his encounter with Amy that day in Central Park, Christian isn't letting the weight of it bog him down. In an interview with Good Morning America, he explained:
I'm 60 years old. I've got a whole spectrum of things I've done before and since. So, yes that was important in terms of what it brought to the American public to see that, but in terms of some sort of landmark in my life? Not so much. It's funny because a lot of people say to me, "Oh, did you have any trouble birding the park after that experience?" Have trouble birding the park? I was back in the next day.
Amy, on the other hand, has not had similar luck. After calling the cops on Christian, her employer put her on temporary leave and eventually let her go. Then this week, she lost an appeal to sue her employer for illegally firing her on the basis of race or defaming her by calling her a racist.
It's rare these sorts of scenarios have such satisfying endings. The antagonist, unsuccessful and embarrassed; the hero hosting his own TV show with a falcon sitting on his arm. It feels pretty damn good when it shakes out this way.