Last night, Real Housewives Of Beverly Hills, 90210 took a very ugly turn. When we found out that Russell Armstrong took his own life — and that Bravo would be airing almost everything that led up to that event — I was torn. Torn because these housewives had swiftly become my favorite and because it seemed indecent to air the fake events scripted for reality television for the entire world to see. Most of the season was Russell-free, but eventually he crept in, being creepy at a dinner party, making demands at his daughter's birthday party, and half-heartedly going through marriage counseling. But last night's episode was the worst yet — and I'm not sure I can look at these people the same way again.
The scene was Kyle's annual "White Party" (not racist, just the kind of party rich folks have, for which there is an all-white clothing dress code) and the ladies were flipping out because Russell had threatened Camille Grammer with a lawsuit for mentioning the domestic abuse going on in his home while cameras were rolling. Camille's attorneys suggested she not speak to either of the Armstrongs and as such, Kyle felt it was necessary to tell Russell And Taylor that they were not allowed to attend her party. The problem? Russell and Taylor were on vacation, and hadn't responded to any calls or texts from the housewives. So! They were about to arrive, unwanted, to the damn party. But here's what killed me: The obviously staged conversation between Russell and Taylor in the limo on the way to the bash. Total set-up. (Does anybody else feel like Russell only showed up for the event to make himself look better after being exposed as a wife-beater?)
G/O Media may get a commission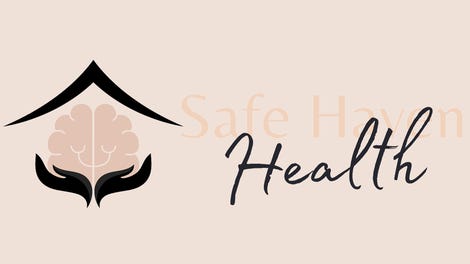 Addiction counseling
Safe Haven Health
When the couple arrived, drama unfolded in typical reality fashion: Kyle cried, everybody else talked over each other, and Russell was on the defense. Two things were apparent: Russell was lying and Taylor had no idea her husband threatened legal action against her former friend. When Russell and Taylor started to leave, Kyle chased them down and there was an awkward fight as they discussed how Russell hits Taylor while they were both sitting there in the limousine. The entire situation was horrible to watch — and not in that juicy, good-for-reality-television kind of way.
While Kyle Richards was outside and (fake?) crying over the drama at hand, her sister Kim Richards was inside, showing off her new boyfriend, and forcing Dana's hands onto her tits. Okay, then! Proof that all is well in Beverly Hills ...if by "well" we mean that everyone is superficial and super fucked up. Sigh.