In yet another instance of life going terribly wrong for Christine Diane Teigen, the model/author/TV host/social media superstar recently found herself on an airplane that flew for eight hours without actually going anywhere.

You see, Teigen was four hours into her All-Nippon Airways flight from Los Angeles to Tokyo when the plane literally turned around and returned to its origin. Tweeted Teigen:
"A flying first for me: 4 hours into an 11 hour flight and we are turning around because we have a passenger who isn't supposed to be on this plane. Why...why do we all gotta go back, I do not know."
After having her flight rescheduled, Teigen was allowed to hang in an airline lounge, where she was greeted with a trifecta of materials meant to "keep her quiet": water, ramen, and The Real Housewives. Reader, she remains one of the best Twitter users out there.
G/O Media may get a commission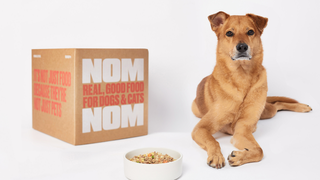 But this story would have made headlines with or without Teigen's presence on (and Tweets from) the flight, as what happened is more than a little alarming. Per The Guardian, an unidentified "rogue passenger" somehow boarded the wrong plane—a la Kevin McCallister in Home Alone 2: Lost In New York—and no one noticed until everyone was hovering somewhere over the North Pacific.
The passenger reportedly had a boarding pass for a United flight, not an ANA flight, which makes this entire mix-up even more confounding, given the number times are an airline passenger's boarding pass and identification are scanned and scrutinized from the time they arrive at an airport to the time they're allowed on a plane.
Teigen's (and 150 other passengers') rescheduled flight should land in Tokyo shortly.
---
101-year-old Olivia de Havilland will not let her beef with Ryan Murphy and his Feud TV show die, and I can only dream about having as much persistence as she has after over a century on this floating shitbox.

Per THR, de Havilland claims "the series violates her privacy and publicity rights and Catherine Zeta-Jones' portrayal leaves viewers with the impression that she was a hypocrite who peddled gossip to promote herself." Attorneys for FX disagree, calling the show "protected speech."
So now both sides are going to duke it out in court, and some very lucky judge will have to decide whether or not the FX team "acted with malice when they declined to contact de Havilland during production of the series."
This is your next limited series, Mr. Murphy.
[THR]
---