New Jersey Governor Chris Christie is running for president. He's not gonna be president, nor should he be, but bless his heart, he's trying it. Christie announced his candidacy Tuesday morning in Livingston, his hometown, who weren't all that happy to have him back and spent the days leading up to his announcement telling everyone who'd listen how much they detest him.
Christie announced his run at his former high school in Livingston. Livingston High School wasn't super psyched, as the Philadelphia Inquirer reports. Interim Superintendent Jim O'Neill said, to paraphrase, that no way in hell was he going to the announcement, but the district had an "obligation" to let Christie use the gym or whatever.
"I don't think it's any secret that most of my political and educational views are about 180 degrees from the governor's," he told the Inquirer. Not one to mince words—a quality Christie must surely admire—O'Neill also told the Wall Street Journal that Christie has been "a terrible governor."
Anthony Rosamilia, a teacher at the high school, told the Inquirer he too wasn't particularly stoked: "All this guy's done since day one is denigrate hardworking teachers." He called Christie using Livingston to announce "a slap in the face."
From whence comes all this anger? Well, as the Huffington Post's Samantha Lachman points out, Christie's administration cut funding to the Livingston school district and, uh, every other public school district:
Like most public schools in the state, Livingston High School, which is in a relatively affluent suburb of Newark, was hit by Christie's 2010 cuts. In the year before Christie took office, the Livingston Public Schools district received $4,312,693 in state funding under the formula established by the 2008 School Funding Reform Act. The next year, however, Christie's state budget effectively eliminated much of that aid.

Marilyn Lehren, a spokesperson for the district, said that some funding has been restored from other sources, but other than that, the reduced aid levels have remained largely stagnant.

"What is true is that school districts the size of Livingston, around 5,700 students, lost about $5 million under Christie's spending cuts five years ago," she said. "Since then state funding has basically been flat."
G/O Media may get a commission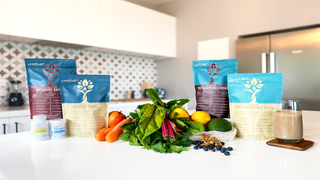 It's not just Livingston. The New York Times notes that Christie doesn't seem all that popular anywhere in New Jersey, really, with a record low approval rating of just 30 percent. He's down six points since April, which wasn't all that long ago at all.
---
Contact the author at anna.merlan@jezebel.com.

Public PGP key
PGP fingerprint: 67B5 5767 9D6F 652E 8EFD 76F5 3CF0 DAF2 79E5 1FB6
Image via AP.