Calling Chris Brown: Welcome to My Life a "film" is like calling a press release "literature." It's technically true if we are to wipe our assessments of all nuance—welcome to Brown's life, indeed.
An inelegant assemblage of talking-head interviews and archival footage that traces Brown's ascent to fame and the downfall that has defined his public profile for the better part of the past ten years, Welcome isn't quite even a documentary. It is propaganda, a desperate and inept attempt to reframe Brown's narrative in his own words—an excruciatingly detailed section on his 2009 beating of his then-girlfriend Rihanna serves mostly to explore what it was like for Brown to withstand the ensuing public backlash. "I have been through a lot in my life, but that was the most devastating thing I've ever had to experience, to see the hurt and the pain on his face and not knowing what was going to happen to him," is how Joyce Hawkins, Brown's mother, recalls her son's arrest. The lack of self-awareness or any real effort to accept absolute accountability via this presentation is initially shocking—Brown continues to contend that it was Rihanna who started their fight in his Lamborghini. When we hear from Rihanna, recalling her despair and trauma in an interview that clearly wasn't recorded for Welcome (it may come from her 2009 Diane Sawyer interview), it's via a voiceover that plays as Brown paints a mural of him and his daughter, Royalty.
Rihanna talks, Brown's occupied doing something else, not listening. The telegraphing of Brown's obliviousness feels inadvertently precise and dovetails well with Brown's expressed difficulty owning what he did, still, 10 years later. "A lot of the times, like, I look back at the picture and I'm just like, 'Yo, bro, like, that's not me, bro, that's not me.' I hate it to this day, that's gonna haunt me forever," he says in Welcome about the viral picture, first released by TMZ, that showed the damage he inflicted on Rihanna's face. That's you, bro. It's all you.
What a tremendous self-own all of this is for a man who made a documentary about himself (he's listed as its producer; Andrew Sandler directed) that's been clearly concocted with the goal of damage control on a career that appears beyond repair. Welcome is too dull and not nearly candid enough to persuade, nor does it seem to have any real grasp on how to go about achieving its goals. Early on, in one of the few moments capturing Brown actually living his life, as opposed to sitting in a chair being interviewed, he plays Xbox in March 2015, while he explains, "Certain aspects of my career sometimes are overshadowed by the negative stuff. So it's like it kinda like fucks with my head a lot. Now how I transition my creativity is basically all I wanna kind of show, you know, 'cause I'm tired of giving people something to talk about, you know. They should be talking about how I'm the baddest motherfucker on the stage instead of, you know, I'm the baddest motherfucker in the courtroom."
The next 80 minutes, though, are teeming with the "negative stuff" in ostensible service of keeping people talking. We revisit the allegations of physical violence between Brown and Drake, as well as that between Brown and Frank Ocean. There was the time he broke a window backstage at Good Morning America. And also his 2013 arrest for felony assault for allegedly punching a guy outside of a hotel for requesting a picture with him. And then he spent time in jail, etc. (The abuse alleged by his ex Karrueche Trann, though, goes unmentioned as Welcome's timeline only goes to the March 2015 ending of Brown's probation.)
G/O Media may get a commission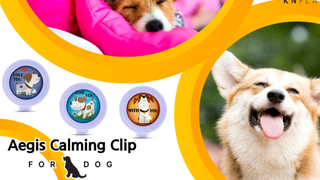 20% off
Aegis Calming Clip for Dogs
Welcome's series of moving images fall mostly in the realm of telling with very little show. You get the feeling that Brown couldn't be bothered to provide his film crew with real access to his actual life. That alone should make anyone who isn't a willfully ignorant stan tuning in to hear what they want to hear—Chris Brown is talented, Chris Brown is sorry, Chris Brown's past is his past—immediately detect the smell of bullshit wafting out of their speakers.

There is at least some logic in Brown's participation in this thing. What is utterly mystifying is the amount of celebrities who show up to go to bat for him—Usher, Jamie Foxx, Mary J. Blige, Mike Tyson among them. What's even more confounding is the often arbitrary, unsubstantiated praise that comes out of their mouths. "I think he definitely helped take kind of R&B and hip-hop and make it more popular, for sure, make it more pop and more radio and just more Top 40," says Jennifer Lopez, who's clearly no musicologist (R&B and hip-hop were saturating the Top 40 while Brown was still in diapers), way too famous to be doing this, and must owe someone a favor.
"I mean, you know that thing when people are like, they're just superstars? Chris is just a superstar," says Rita Ora, whom I assume was simply happy to have a camera pointed at her. Later in Welcome, she calls Chris "a loving, caring, gorgeous person." With no proof offered to back these claims, they are all about as convincing as infomercial testimonials.
And then there's Brown himself. In the past, the singer has described himself as his "own worst enemy," and he does himself no favors in Welcome To My Life. In the interview footage shot for this project, he mostly sits hunched over, fast-talking and agitated. He sounds perpetually guilty and like he's half an hour away from losing his voice. The juxtaposition with interview footage from earlier in his career, when he was clear-eyed and vibrant, says way more about the the toll time has taken on him than any words spoken throughout Welcome.
After a couple of Fathom Events screenings in June, Welcome to My Life crawled onto digital platforms later in summer and bowed last week on Netflix. The timing couldn't have been worse. As more and more women come forward to share their stories of abuse they've suffered in the entertainment industry, here's a guy with extensively documented, rarely denied transgressions under his belt approaching viewers with a long-form appeal for another chance. Get real, bro. There's some frenetic concert footage sprinkled throughout Welcome in the hopes of astonishing, but it's no match for the jaw-dropping hubris and self-entitlement at hand. The idea that Brown, a gifted performer but hardly an artistic visionary and a total lightweight in the lineage of R&B vocalists (Brown is better at mimicking what other singers sound like when they conjure soulfulness than delivering it himself), is somehow owed anything by the public is utterly absurd. As this movie trots through his timeline, you realize you're watching a guy who had it all and totally blew his shot. Here's a broken person's unconvincing argument that he still deserves to be the second coming of Michael Jackson that he once dreamed of being. It's so pathetic, it's almost sad—and entirely telling.