Internationally renowned spazz Chris Brown resumed angrily punching walls and crying yesterday when someone brought up that time three years ago he beat the shit out of then-girlfriend Rihanna. He unleashed a series of comically defensive Tweets and then deleted his Twitter account. He's truly the Michael Jackson of fit throwing.
Luckily, before he took his ball and announced that he was going home and that no one was invited to his birthday party, Hello Beautiful captured the tirade. For your benefit, I've translated what each Tweet means, from Chris Brownese to English.
I don't say s**t to anybody and everyone feels its cool to attack me. GROWN ADULTS!!!! that s**t happened three years ago!
Translation: I refrain from talking in a way that reflects ill upon my fellow humans. Fully mature humans! Three years ago is more than enough time to prove that I've gone from an angry little boy to an angry little man.
I know alot of you wack @ss(OLD) celebrities probably wanna f**k my ex but talking s**t on me wont get u far.
G/O Media may get a commission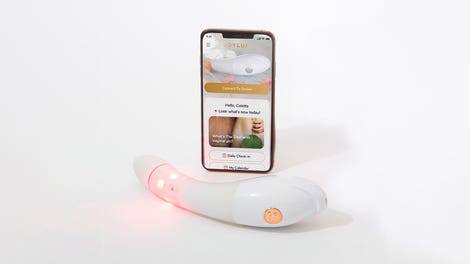 $50 Off
Joylux vFit Gold Device
Translation: My former paramour, whom I beat three years ago, which is more than enough time for you guys to forget about that time I beat my former paramour, is sexually attractive. She is not aroused by other men denigrating the man who beat her. Which is me.
And to be REALLY HONEST… yall wonder why n**ga spazzes all the time? Lol.
You made me like this, Dad.
MY MUSIC DOESNT PROMOTE VIOLENCE nor will it ever! only thing it will increase is the pregnacy rate!
I create musical tracks that promote the neglect of prophylactics and other oral contraceptives, as well as sexual intercourse, because people like to hear my voice as they ejaculate irresponsibly.
But, alas, that entire history is gone, and Chris Brown won't be around to create 140 character symphonies anymore. Goodnight, sweet Prince. May the next stage in your life contain an endless supply of throwable chairs.
Chris Brown has another Twitter Meltdown [Hello Beautiful]